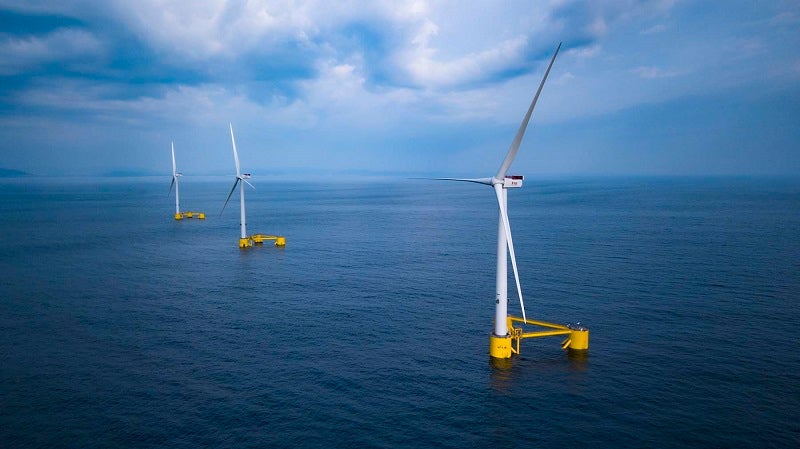 Italy-based renewable energy company Falck Renewables and Spanish offshore wind firm BlueFloat Energy have partnered to install floating offshore wind farms off the coast of Italy.
The companies plan to start the authorisation process for their first project, Kailia Energia, in Puglia, offshore from Brindisi.
Kailia Energia is expected to have an installed capacity of around 1.2GW and generate 3.5TWh of clean energy a year, enough to power one million households in Italy.
The project will have the potential to offset two million tonnes of carbon emissions a year.
It is expected to create 4,000 direct jobs during its manufacturing, assembly and construction phases.
Falck Renewables and BlueFloat Energy will file all necessary documents related to the project with the Italian Ministry for Ecological Transition to begin the authorisation process.
The companies plan to begin a consultation process on the proposals related to the project by holding meetings with local stakeholders.
They have also started a preliminary analysis for a second floating offshore project, which will be located in the same area.
Falck Renewables CEO Toni Volpe said: "Today, we are bringing floating offshore wind technology to Italy, demonstrating our commitment to achieving sustainable goals through the implementation of innovative technologies.
"This project is the result of important work carried out in recent months by the partnership, and that has also involved local stakeholders in a process of dialogue and shared development with communities and territories."
BlueFloat Energy CEO Carlos Martin said: "As a global offshore wind developer with unique floating wind expertise, we are keen to contribute towards the development of this sector in Italy.
"We are now approaching the Italian market with a partner with complementary strengths and skills, to deliver a world-class project that will enable energy transition in the region."