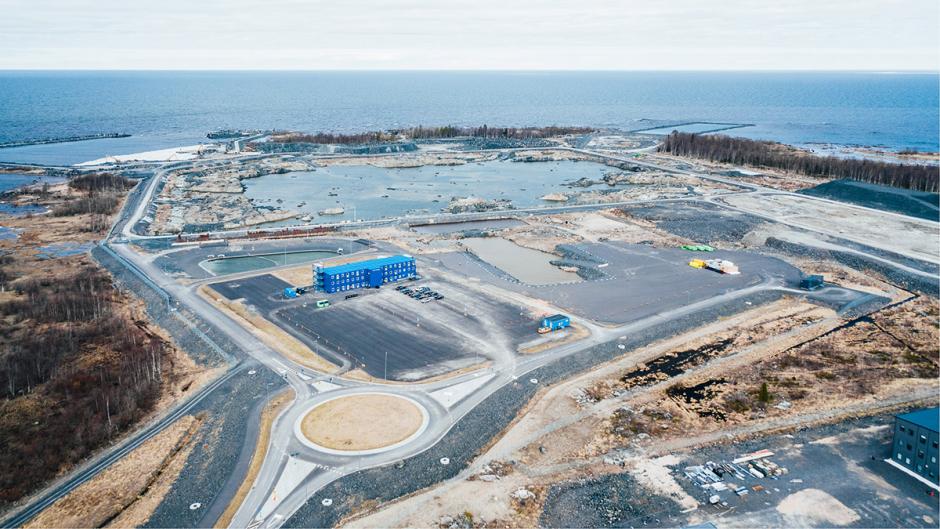 Understand the impact of the Ukraine conflict from a cross-sector perspective with the GlobalData Executive Briefing: Ukraine Conflict
---
Finnish nuclear energy company Fennovoima has scrapped its contract to deliver a 1.2GW Hanhikivi I nuclear power plant in Finland to Russian state-owned company Rosatom .
The Finnish group said that the cooperation with the Finnish branch of Rosatom, RAOS Project , has been terminated 'with immediate effect'.
Fennovoima cited increased risks and delays due to the ongoing war in Ukraine as reasons for cancelling the engineering, procurement and construction (EPC) contract.
Initially signed in 2013, the EPC contract's termination follows months of uncertainty over the planned Hanhikivi I plant in Pyhäjoki, Northern Finland.
Fennovoima CEO Joachim Specht said that the termination is expected to have a significant impact on the company's employees, as well as impacting the supply chain companies and the wider Pyhäjoki region.
Specht said: "Our main objective is to support our employees by keeping them informed and work in close cooperation with both our employees and employee representatives.
"In addition, we focus on preserving the site."
In response to Fennovoima's decision, Rosatom said that the decision was taken 'without any detailed consultation' with the project's shareholders.
Rosatom said in a statement: "The reasons behind this decision are completely inexplicable to us.
"The project has been progressing and we had established a good working relationship with our client, which Fennovoima's CEO had repeatedly communicated to shareholders and in the media.
"We reserve the right to defend our interests in accordance with applicable contracts and laws."
Fennovoima board chairman Esa Härmälä said: "The decision to terminate the EPC contract with RAOS Project is not made lightly.
"In such a large project, there are significant complexities and decisions are made only after thorough considerations.
"We fully acknowledge the negative impacts and do our best to mitigate those."
Fennovoima is a Finnish-Russian consortium that includes Finnish companies such as Fortum , Outokumpu and SSAB , as well as Rosatom subsidiary RAOS Voima .