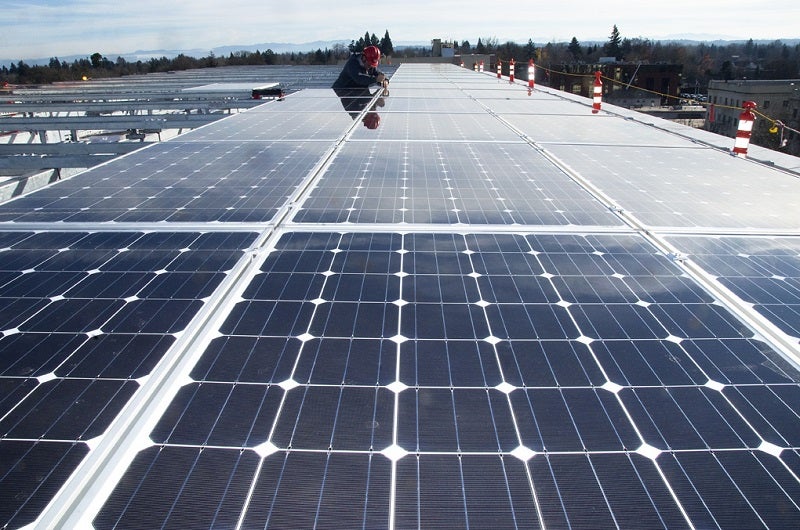 US photovoltaic solutions provider First Solar released its fourth quarter (Q4) and full-year financial results for 2018 on Thursday.
First Solar's net sales for the year stood at just over $2.2bn, with $691m of that coming from the final quarter, a $15m increase on Q3.
The company's earnings per share (EPS) fell from $0.54 in Q3 to $0.49 in Q4, with total EPS for the year standing at $1.36.
Cash and marketable securities also fell from $2.7bn to £2.5bn in the same period. First Solar said this was mainly due to capital investments in the Series 6 manufacturing capacity. The company's net cash stood at $2.1bn at the end of 2018.
First Solar had orders of 5.6GW over the course of 2018, with a further 1.3GW already booked in for 2019 and could possibly reach 7.3GW of orders in 2019.
First Solar CEO Mark Widmer said: "We had a number of notable accomplishments in 2018, including strong net bookings of 5.6GW and the start of Series 6 production at three factories. Our Series 6 progress in 2019 continues to be encouraging with the start of production at a fourth factory and ongoing improvements in throughput and efficiency at our existing facilities.
"We continue to see good demand for Series 6, and our pipeline of contracted shipments positions us well for the year."
First Solar estimates it will have net sales of around $3.2 to $3.4bn in 2019, with an EPS of $2.25 to $2.75.