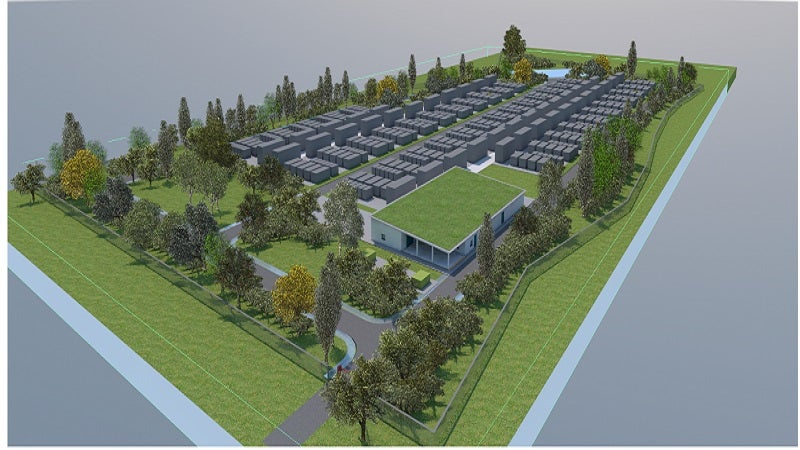 Energy companies Fluence Energy and TransnetBW have announced plans to develop a 250MW battery energy storage (BES) as transmission project in Germany.
The Netzbooster project will be located at Kupferzell, a major grid hub in Germany.
The companies claim that the project will be the world's largest BES-as-transmission project once completed.
The project is intended to help German transmission system operator (TSO ) TransnetBW increase network utilisation across the country.
TransnetBW executive board chairman and CEO Dr Werner Götz said: "To secure the industry-leading energy storage supplier to deliver our Netzbooster project is highly pleasing, but also underlines our high standards and expectations."
Fluence will supply the battery energy storage system (BESS) for the Netzbooster project, which is expected to be completed in 2025.
Fluence Europe, Middle East and Africa (EMEA) senior vice-president and president Paul McCusker said: "We are proud to work with TransnetBW, a forward-thinking TSO that leads the way in the application of innovative technologies that futureproof power networks, stabilise energy costs to end-users, and increase renewable deployments.
"Realising the Netzbooster project marks a turning point to accelerate the buildout of energy storage at the transmission network level in Germany and across Europe.
"Given the current energy crisis impacting Europe and the focus on accelerating renewable buildout under the RePowerEU plans, the deployment of this project is more urgently needed than ever."
To support the transmission network, the Netzbooster system will offer several complex services such as synthetic inertia, dynamic voltage control and contingency support.
Fluence Energy said the system will also deliver congestion management.
Based in Virginia, US, Fluence Energy provides solutions to help the global clean energy transition, operating in more than 40 markets worldwide.
The company's portfolio includes modular, scalable energy storage products, comprehensive service offerings and the Fluence IQ Platform.
TransnetBW works to ensure a secure power supply for around eleven million people in Germany's Baden-Württemberg region.