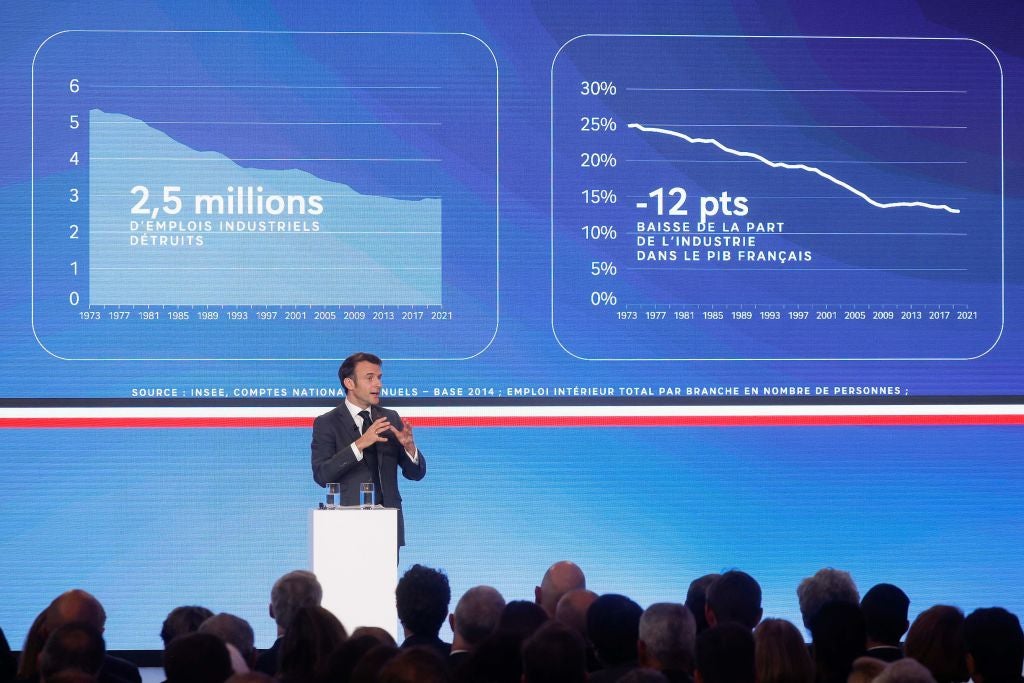 France will launch its first electric vehicle (EV) battery factory on Tuesday as President Emmanuel Macron moves ahead with his "reindustrialisation" plan for the country, Euractive reports.
Located in Billy-Berclau in northern France, the gigafactory is owned by Automotive Cells Company, a partnership between French oil giant TotalEnergies, German carmaker Mercedes-Benz and US-European automaker Stellantis, which owns several car brands such as Peugeot, Fiat, and Chrysler.
French energy ministers and heads of each company will attend the inauguration. The production of EV car batteries is expected to begin later this year.
The first EV battery factory comes as part of Macron's efforts to reduce Europe's energy dependence on China, which currently stands as the world leader in EV battery and raw battery material production.
New decarbonisation plans from the French Government also hope to compete with the US Inflation Reduction Act, which has seen businesses move operations from Europe to North America to reap tax breaks and subsidies offered by the Biden administration.
In a column published in the Financial Times earlier this month, Macron wrote: "We're going to support batteries and vehicles made in Europe because their carbon footprint is good; we're not going to use French taxpayers' money to boost non-European industry."
He also laid out a five-pillar framework to boost European independence, which included a commitment to competitiveness, specifically in the deepening of the EU single market. It also included a boost to policy and research relating to renewable technologies, the protection of European companies, as well as an enhanced, more ambitious trade agenda.
Elsewhere, Chinese-Japanese group AESC-Envision is currently building a battery plant near the French city of Douai, which is expected to supply French carmaker Renault in early 2025.
French start-up company Verkor is slated to begin production at a facility under construction in mid-2025. Taiwan's ProLogium has also chosen Dunkirk for its $5.7bn European battery gigafactory, with production set to begin in 2026.