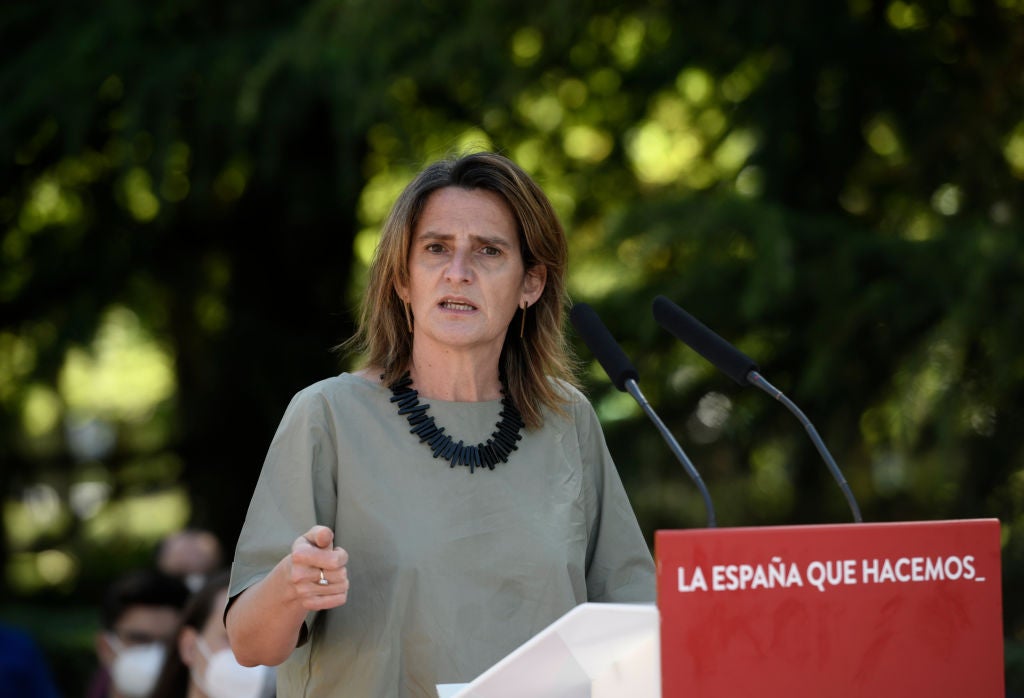 The governments of France and Spain have disagreed over whether a planned multi-billion euro hydrogen pipeline between the two countries should carry hydrogen produced from nuclear power, also known as "pink" hydrogen.
Spanish energy minister Teresa Ribera told Reuters on Thursday that France should first cover its own domestic energy needs before using its nuclear fleet to produce hydrogen to export through the planned pipeline.
"What we are not ready to do is to substitute the demand of domestic electricity because they are using their plants to produce hydrogen. That would be crazy," she said in an interview, discussing whether the planned pipeline will transport hydrogen with nuclear power.
Ribera's comments come as France's energy supply, of which approximately 70% typically comes from nuclear power, dwindled last year amid widespread reactor failures. State-controlled nuclear power giant EDF announced in November that just 30 of its 56 reactors were operational, citing stress corrosion.
This capacity shortage led Spain to export 9TWh of electricity to France last year, according to data from Spain's electricity grid operator Red Electrica. "We were forced to export at the maximum of our capacity, producing electricity beyond our renewable energy capacities, so using more gas than we would have liked," Ribera said.
Last year, France and Spain reached an agreement on the pipeline after years of discussions. The connector is estimated to cost approximately $2.6bn (€2.5bn), Spain's Prime Minister Pedro Sanchez announced in December, adding that he hoped the EU would part-fund the project. The pipeline will have a planned capacity of 2 million tonnes per year and is expected to be ready by the end of the decade.
Ribera also said that the hydrogen created from nuclear energy could not be considered renewable, contributing to a long-fought debate within and without the EU on the status of nuclear power as a source of clean energy. Last month, environmental groups including Greenpeace sued the EU over its decision to include gas and nuclear within its definition of "green" investments.
"What we do not accept is the pink hydrogen being considered green," she said. Germany's government in particular has been strong in its opposition to France's continued push for nuclear power as a source of renewable or low-carbon energy. In April, the country closed its last three reactors, bringing an end to its use of nuclear power in a bid to shift to renewable energy.
RWE CEO Markus Krebber said in a statement at the time: "The phasing out of nuclear energy in Germany is a political decision. Before arriving at this point today, nuclear energy was the subject of heated and passionate debates for decades. That chapter is now closed."