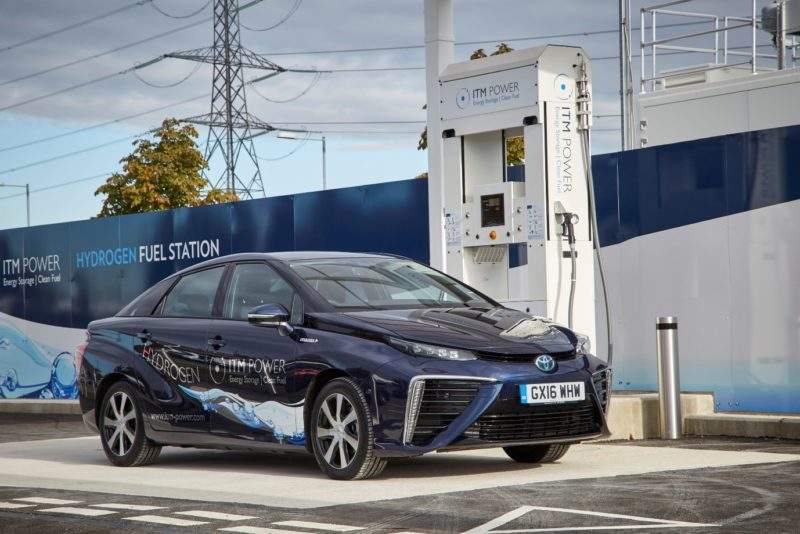 Researchers at the University of California have developed a cheaper yet efficient alternative material for use in fuel cell catalysts.
Currently, the most common catalyst in fuel cells is made from platinum. The material's high cost has long been a barrier to widespread commercial use.
In a paper published in Small the researchers, collaborating with scientists at Stanford University, described the development of an inexpensive, efficient catalyst material for a type of fuel cell called a polymer electrolyte membrane fuel cell (PEMFC).
The new catalyst is made of porous carbon nanofibres embedded with a compound made from a relatively abundant metal such as cobalt, which crucially is over 100 times cheaper than platinum.
Fuel cells are already being used by some carmakers because of their advantages over conventional combustion engines–such as improved efficiency, quieter operation and lower emissions–but the new catalyst could provide additional strength and durability, thanks to the nanocomposite's graphitic fibre nature.
This could prove particularly useful to the automotive industry, as it could enable the catalytic nanocomposite to serve as both a fuel cell catalyst and a structural component.
"An important challenge in making high-performance vehicles is reducing weight, both from the body of the vehicle as well as extra weight from the battery or fuel cell, without affecting safety or performance," said David Kisailus, the lead researcher and Winston Chung Endowed Professor in Energy Innovation at UCR's Marlan and Rosemary Bourns College of Engineering.
"The material we created may enable automakers to turn structural components, such as the hood or the chassis, into functional elements that help power cars."
Fuel cells have the potential to be a clean and efficient way to run cars, computers and power stations.
They convert chemical energy from a fuel into electricity through an electrochemical reaction of hydrogen fuel with oxygen or another oxidising agent. Unlike batteries, they require a continuous source of fuel and oxygen to sustain the chemical reaction, and emit only water as waste.
Their renewability, efficiency and lack of oil or gas dependency have proven a key driving factor to finding a cost-effective way to produce them.