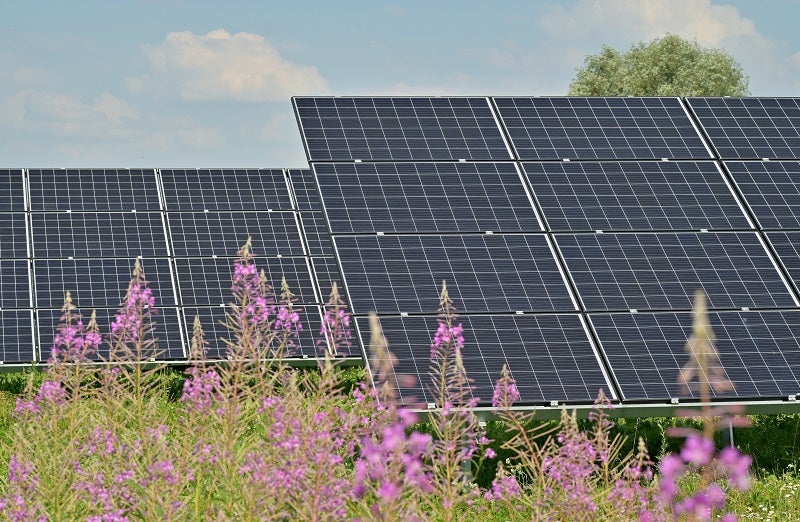 Energy company Galp has signed three financing agreements worth $473m (€406.5m) with the European Investment Bank (EIB) for developing solar power facilities in Spain and Portugal.
The loan will also be used by Galp for electric vehicle (EV) charging infrastructure deployment in Iberia.
EIB will provide a loan of $378m (€325m) to Galp to develop solar photovoltaic (PV) facilities with 2GWp capacity in Spain.
The PV plants will have capacities ranging from 24MWp to 449MWp and would be developed in Spain's cohesion regions, including Andalusia, Aragon, Castilla la Mancha and Extremadura.
Construction works for the utility-scale solar plants are expected to begin over the next three years and would also include ancillary infrastructure for interconnection to the grid.
Once operational, these plants will have the capacity to meet the power demands of 866,400 households annually.
Furthermore, the agreement includes an additional $378m (€325m) in Project Finance format to be lent at a later stage, which will take EIB's overall financing for this project to $757m (€650m).
Galp will use EIB's second loan of €40m to finance its 144MWp solar PV plants in Portugal's Algarve region.
The portfolio, including Viçoso (48MWp), Pereiro (18.7MWp), São Marcos (48.9MWp) and Albercas (28.4MWp), will be developed at four locations in the municipality of Alcoutim.
Upon completion, the projects will have an annual combined capacity of 230GWh, which will be sufficient to meet the energy requirements of 72,800 households.
Under the third agreement, EIB has agreed to provide a loan of $48.3m (€41.5m) to support Galp's electric mobility project, which will see the installation of EV charging stations in Spain and Portugal.
Together, the three projects will support climate action, as well as social cohesion, and have the potential to generate 3.6TWh of renewable energy a year.
EIB vice-president Ricardo Mourinho Félix said: "We are delighted to support Galp in its decarbonisation pathway and join forces to promote climate action and renewable energy generation in both Spain and Portugal.
"These three projects contribute to the goals set out in the EU's Green Deal and will support the countries' decarbonisation targets while boosting economic growth, job creation and social cohesion."
Prior to this development, Galp announced plans to foray into the Brazilian renewable energy segment with the acquisition of 594MWp solar capacity.
The deal includes two solar facilities located in Bahia (282MWp) and Rio Grande do Norte States (312MWp), which are currently in the development phase and are expected to come online before 2025.