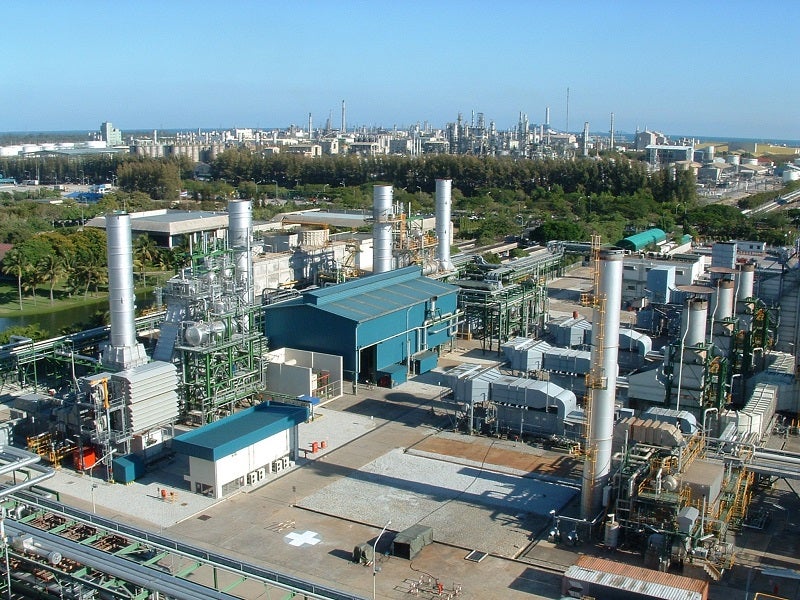 Thailand-based PTT Global Chemical Public Company (GC) has signed a ten-year extension agreement to service six GE 6B and three Frame 5 gas turbines at Map Ta Phut Industrial Estate power plant in Rayong.
GE has also agreed to provide its asset performance management (APM) software as part of its digital energy portfolio, alongside its total plant solution offerings.
GC upstream petrochemical business COO Dr Kongkrapan Intarajang said: "As a leader in the chemicals business, we are dedicated to combining environmentally friendly innovations with advanced technologies to develop products that improve lives.
"GC has a long-standing relationship with GE. We have decided to extend the service agreement by ten years to enhance our operations and digitise the power plant."
GE said that it will be the first installation of its Predix APM software in Thailand. The software uses advanced predictive analytics to analyse data, helping detect and diagnose equipment problems before they occur.
GC currently owns a total of 29 GE gas turbines. GE's total plant services solutions are intended to help GC reduce operating costs, achieve higher availability by extending the inspection intervals from every three years to four years, and increase reliability and efficiency.
"Ultimately, our platform will support Thailand's target to reduce electricity costs."
GE Power APAC president Ramesh Singaram said: "In this day and age, reliability and efficiency are crucial elements of power plant operations.
"Our platform of total plant solutions provides a full spectrum of digital offerings and plant improvement services that we are implementing to help GC increase the reliability of its plant and ultimately will support Thailand's target to reduce electricity costs.
"Our long-term working relationship with GC, along with a good cooperation, has led GC to extend the MYA by ten additional years."
In 1989, GE started working with the PTT Group at the Map Ta Phut Industrial Estate. In 2009, a multi-year agreement (MYA) was signed between the companies, while the new agreement will continue through to 2032.
Last August, India's Bharat Heavy Electricals selected GE Power's 6F.03 gas turbine and a generator for installation at Hindustan Petroleum Corporation's refinery in Visakhapatnam.