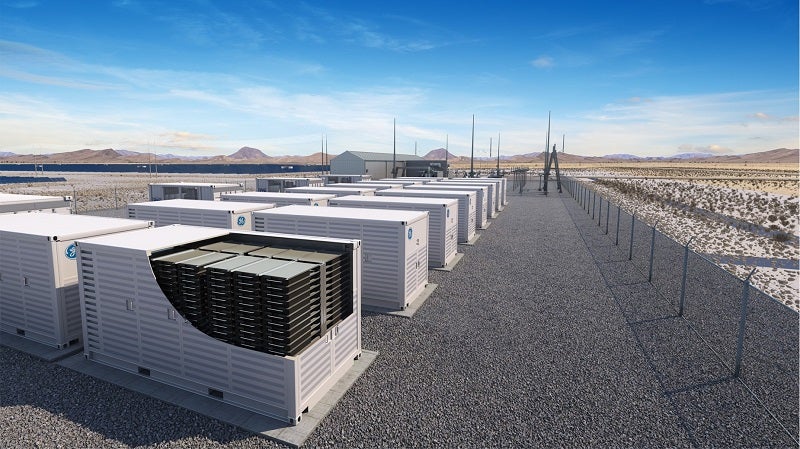 Chinese energy company GCL System Integration (GCL SI) has announced that it will form a joint venture (JV) with US company Powin Energy.
The two companies stated that the JV, G-Powin Energy Solution, will develop the energy storage business in the Asia-Pacific region. The two companies estimate that over 21GW of grid-connected energy storage will be added in the Asia-Pacific in the future, something which the JV will work towards.
Powin Energy launched G-Powin Energy Solution at the ALL-Energy Exhibition in Melbourne in October 2019. It uses Powin's bp-OTSM advanced battery management system which Powin describes as being able "maximise energy for both front-of-the-meter and behind-the-meter applications."
Powin senior vice president Danny Lu said: "Unlike many of our competitors' energy storage solutions, our proprietary BMS and EMS platform, battery modules and battery stacks were developed with a sole focus on the energy storage market and applications rather than re-purposed based on electric vehicle designs."
GCL SI Chairman Eric Luo said: "GCL SI has supplied over 18 GW of solar power globally since 2015. We are happy to see large growth in renewable deployments, but we also see the challenges intermittency poses to grid operations.
"Powin is a world-leading designer and developer of energy storage solutions. It has delivered over 200 MW projects and holds a global pipeline of more than 6 GWh and we are proud to partner with it.
"The new G-Powin JV intends to collaborate on front-of-the-meter energy storage solutions for grid support to better integrate and increase capacity, and look forward to integrating are matching expertise to create even greater value for customers."
GCL SI stock price currently stands at CNY6.62 (0.94¢) a share, giving the company a current market capitalisation of CNY33.44bn ($4.8bn). The company started the year at CNY4.99 (0.71¢) and peaked at CNY7.55 ($1.08) on 10 April.
GCL System Integration share price in 2019
Meanwhile, Powin Energy's stock price is $2 a share, giving the company a value of $90.5m. The company started 2019 at $1.05 a share and reached a high of $2.80 a share on 26 February.
Powin Energy share price in 2019