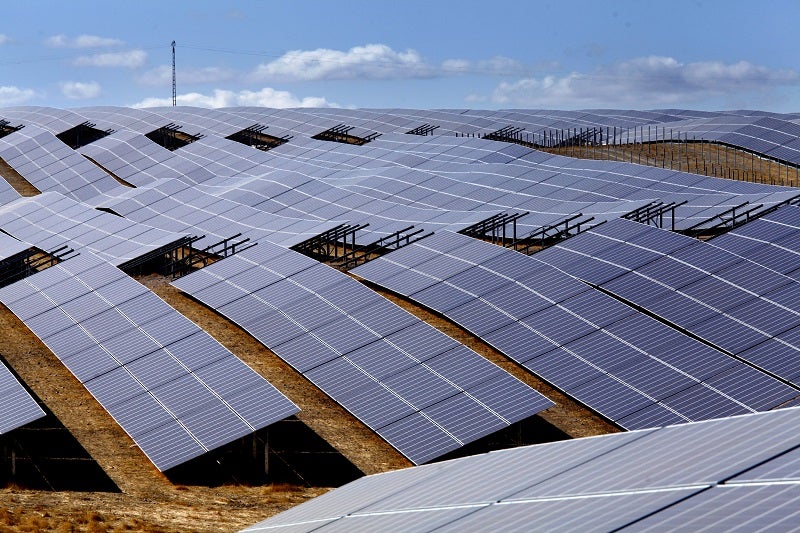 China-based solar manufacturer GCL System Integration Technology (GCL-SI) will deliver solar modules to the 500MW Nuñez de Balboa solar project in Spain.
Located in the Extremadura region of Spain, the facility is spread across 1,000-hectares and is considered to be one of the largest facilities currently under development in continental Europe.
The Nuñez de Balboa project is being developed by Spanish electric utility company Iberdrola. It is also the first utility-scale solar facility that is being developed by Iberdrola in Europe.
Iberdrola president Ignacio Galán said: "Nuñez de Balboa is a pioneering project that will consolidate the leadership of Extremadura, Spain and the EU in the transition to a more sustainable energy system."
GCL System is part of the GCL Group, which is China's non-state-owned energy company, which focuses on new and clean energy and related services.
The supply contract of 150MW capacity was awarded to the Chinese firm in March 2019 through a competitive bidding process. GCL-SI will be delivering 72 polycrystalline products with three different grades of power capacities in December 2019.
The solar facility is expected to commence its commercial operations by 2020 and is expected to supply 400KV of clean energy to the Bienvenida substation.
Once fully operational, the Nuñez de Balboa project is expected to generate energy that will be sufficient to meet the demand of 250,000 people, while offsetting 215,000 tons of carbon dioxide emissions annually.