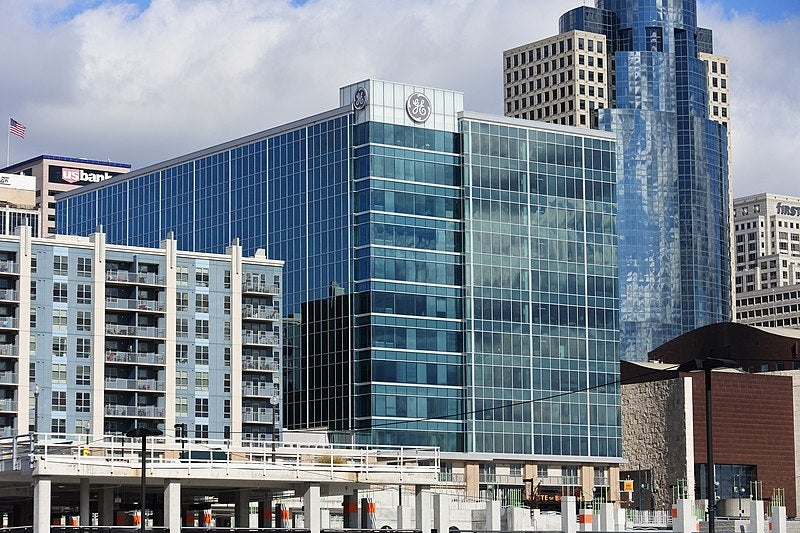 US-based engineering company General Electric (GE) has unveiled plans to combine its renewable energy, power and digital businesses into a single entity as part of a group-wide restructuring effort.
The conglomerate will then spin off the new combined entity, with the tax-free spin-off expected to be completed by early 2024.
The combined business will offer wind, gas and steam turbines, as well as technology for upgrading and digitising power grids and electricity infrastructure, among other services.
The group-wide restructuring will also create two other independent businesses, namely GE Aviation and GE Healthcare.
GE plans to execute tax-free spin-offs of its healthcare business in early 2023 and intends to hold a 19.9% stake in the business.
The company said that once the transactions are completed, it will become an 'aviation-focused company shaping the future of flight'.
GE chairman and CEO H Lawrence Culp Jr said: "At GE, we have always taken immense pride in our purpose of building a world that works.
"The world demands—and deserves—we bring our best to solve the biggest challenges in flight, healthcare and energy.
"By creating three industry-leading, global public companies, each can benefit from greater focus, tailored capital allocation and strategic flexibility to drive long-term growth and value for customers, investors and employees.
"We are putting our technology expertise, leadership and global reach to work to better serve our customers."
Culp will lead the aviation-focused company once the two spin-offs have been carried out.
Peter Arduini will be the president and CEO of GE Healthcare, while Scott Strazik will become the CEO of the combined renewable energy, power and digital business.
John Slattery will continue as CEO of GE Aviation.
Completion of all the transactions is subject to customary conditions being met and the 'satisfactory' completion of financing.
In the first quarter of this year, GE reported a 3% decline in revenues in its power segment to $3.9bn from a year earlier.