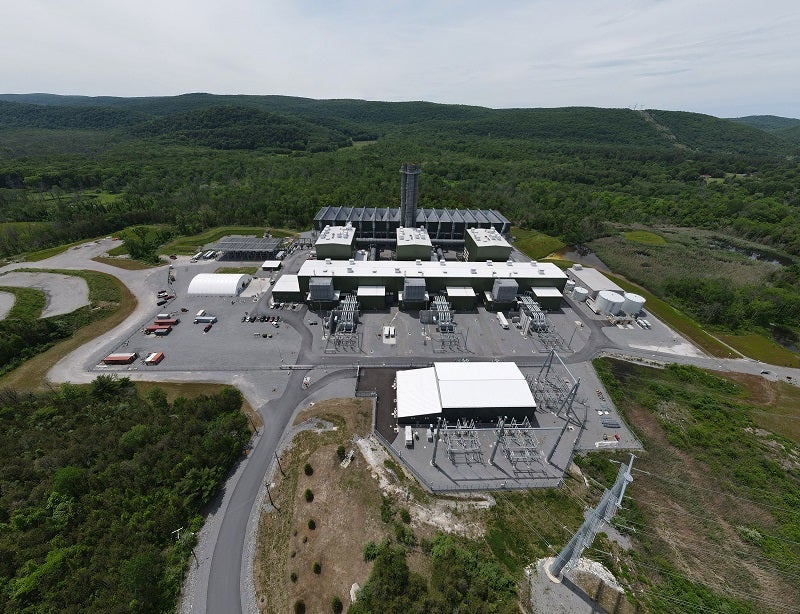 US-based energy company GE has signed a memorandum of understanding with Cricket Valley Energy Centre (CVEC) to launch a green hydrogen technology roadmap.
The H2 Roadmap project aims to convert CVEC's power plant in Dover Plains, New York, to zero carbon emission green hydrogen.
The companies will develop the H2 Roadmap and advance a demonstration project to reduce carbon emissions at the combined cycle power plant, which is managed by Advanced Power Asset Management.
Planned to begin next year, the project will be the first step towards converting the facility, currently powered by natural gas, into a fully hydrogen fuel-dependent power plant.
GE Gas Power CEO Scott Strazik said: "We are pleased to work with CVEC to support their efforts in achieving carbon neutrality across their operations while demonstrating the collaboration essential for a decade of action to reduce carbon emissions from the power generation sector.
"GE's gas turbine technology, building on decades of our leadership in low-British thermal unit (Btu) fuel operations, including hydrogen fuels, validates the important role existing technologies and assets can play in reducing carbon emissions and combating climate change."
GE said that it would initially work on one of three GE 7F.05 gas turbines installed at CVEC by introducing 5% hydrogen blended with natural gas for several weeks.
The initiative will also support New York State's Climate Leadership and Community Protection Act (CLCPA), which requires the electricity sector to reach zero-carbon emissions by 2040.
Advanced Power Asset Management president Chuck Davis said: "With this agreement, we will begin to define a roadmap for the conversion of recently constructed natural gas-fired power plants to lower and [eliminate] carbon fuels as an important initiative to maintain system reliability as New York increases investment in intermittent wind and solar to meet the CLCPA goals."