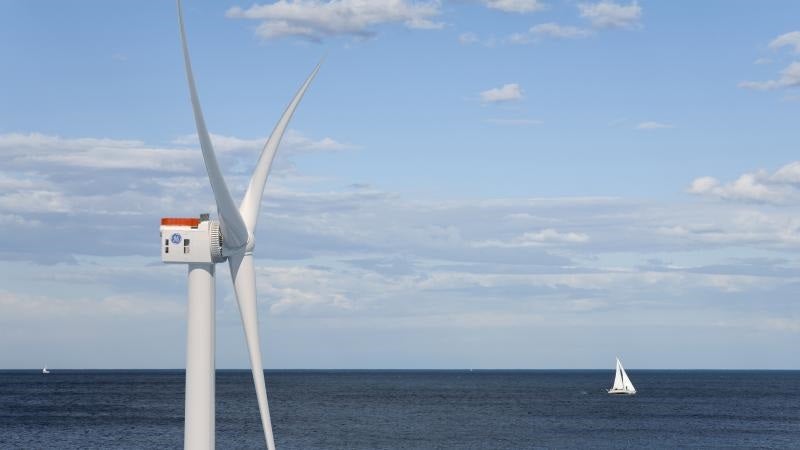 GE Renewable Energy has announced that it will test its Haliade-X 12MW nacelle and the 107m-long blade in the UK.
The advanced technology testing programme will focus on further improving the company's Haliade-X platform. Testing will be carried out at ORE Catapult's facilities in Blyth in the North East of England.
LM Wind Power's factory in Cherbourg, France has manufactured the blade, which will undergo advanced testing procedures including static and fatigue to demonstrate its performance in peak wind conditions.
The Haliade-X 12MW nacelle will be put through a testing programme that will simulate real-world operational conditions. This approach is expected to reduce the time required to validate the system's performance and reliability.
GE Offshore Wind president and CEO John Lavelle said: "We want to bring the most powerful offshore wind turbine to the world's largest offshore wind market and contribute with our technology to support the UK's Offshore Wind Sector Deal goal (30GW by 2030), and UK Government's ambition to work for greenhouse emission reduction to "net-zero" by 2050.
"The extensive experience across the UK offshore wind industry provides us with the opportunity to partner with various institutions, such as ORE Catapult, that allow us to test our technology while fostering competitiveness and partner with local supply chain players that want to innovate with us and be part of the UK's offshore wind momentum."
The company noted that close to £15m is being invested for testing and research & development activities on Haliade-X. GE has plans to begin serial production of the turbine model in 2021.
According to GE, one Haliade-X 12 MW turbine can produce up to 67 GWh of gross annual energy production, sufficient to power 16,000 European households.