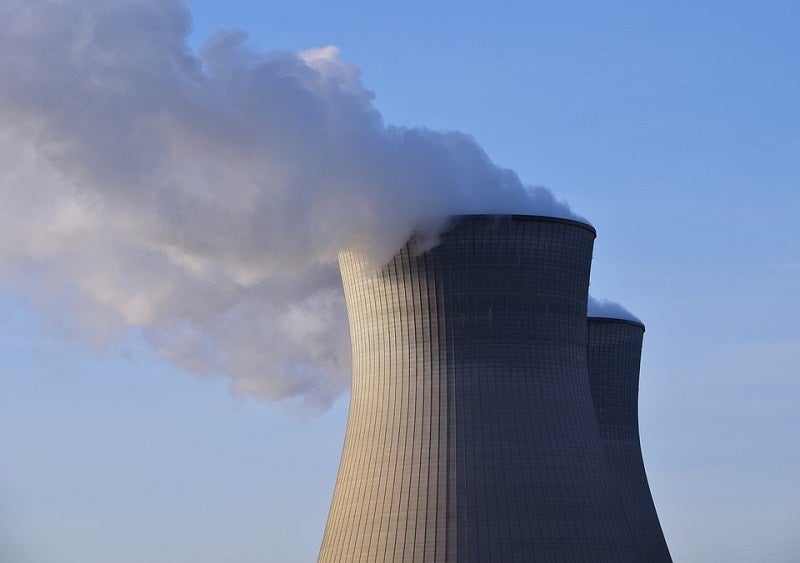 GE Hitachi Nuclear Energy (GEH) has agreed a memorandum of understanding (MoU) with Polish chemical company Synthos on the use of GEH's BWRX-300 small modular reactor (SMR) in Poland.
Synthos said that its reason for this partnership is in order to source carbon-free and reliable electricity to power its operations in the country.
GEH executive vice-president for nuclear plant projects Jon Ball said: "The BWRX-300 is a breakthrough innovation for the industry where cost has become a significant barrier.
"Through our design-to-cost approach, we are designing the BWRX-300 to be cost-competitive with gas, renewables and other forms of power generation. We applaud Synthos for its interest in small modular reactor technology and advocacy of clean-energy options for Poland."
The BWRX-300 SMR is a 300MW nuclear reactor with a design based on the Nuclear Regulatory Commission (NRC) Economic Simplified Boiling Water Reactor (ESBWR). GEH state that its design would require 60% less capital costs per MW produced compared to other SMR designs.
It has been estimated that the project will be completed in less than ten years with a capital spend of less than $1bn.
Synthos owner Michal Solowow said: "Small modular reactors can play a significant role in addressing Poland's energy challenges, the modernisation of the nation's energy sector and in achieving necessary and responsible deep decarbonisation.
"Utilising SMRs to generate clean energy will improve our chances to move away from coal and have a positive impact on our industry and nation."
As Solowow noted, Poland is still deeply reliant on coal power, with as much of 80% of its electricity produced from coal. A report called the European Power Sector in 2018 concluded that Poland was "not only slow to discuss its lignite transition, but it also has very unambitious plans for future wind and solar expansion."
Small modular reactors
SMRs are smaller nuclear reactors whose power capacity can range from 100MW to 600MW. The impact of SMR's has been regarded positively in the nuclear industry, with Nuclear Industry Council CEO David Blee telling the 2019 Nuclear New Build conference that they are a game-changer which could lead to a renaissance in the nuclear supply chain.
Current US Energy Secretary Rick Perry recently visited Europe and stated that SMR's are innovative and 'will bring a more secure, prosperous future for the region'.
I'm leaving optimistic about bringing clean, nuclear energy throughout Europe with innovative technology such as small modular reactors. Technology such as this will bring a more secure, prosperous future for the region. pic.twitter.com/1WgwrwIgC0

— Rick Perry (@SecretaryPerry) October 21, 2019