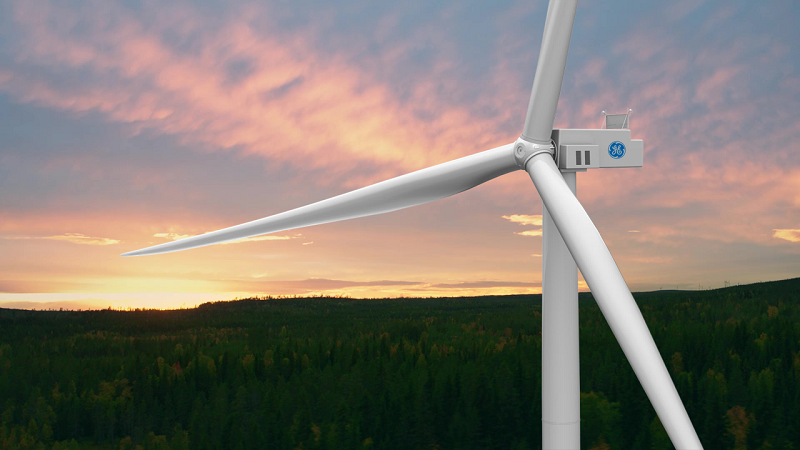 GE Renewable Energy has secured a contract to supply 33 of its 5.3MW Cypress wind turbines for the 175MW Björkvattnet windfarm in Sweden.
Located approximately 470km north of Stockholm, the Björkvattnet was developed by Vindparken and WindSpace , with support from GE Renewable Energy, and was later divested to French infrastructure investor InfraVia Capital Partners.
For this project, GE provided development, offtake solutions, equity syndication expertise as well as technical and commercial optimisation support through its GE Energy Financial Services (GE EFS).
GE Renewable Energy European region onshore wind CEO Peter Wells said: "The Björkvattnet windfarm is an exciting opportunity for GE, and our Cypress platform is ideally suited for the project.
"Cypress is evolving into a versatile solution well suited for Europe's varied terrain and wind conditions, including the Nordics, Germany, Spain, Italy and Austria, and we look forward to bringing it to Sweden for the first time.
"By working across the onshore wind value chain to optimise value for our customers, we will help reach its renewable energy targets."
The project is expected to reach its commercial operations by the end of 2020.
Once completed, the wind facility is expected to generate enough clean energy to power 175,000 homes in Sweden. Additionally, GE has agreed to provide services to the windfarm for 25 years under a full services agreement.
WindSpace official Jens Elton Andersen said: "In the constant changing market, there is a growing need for new sophisticated technical, commercial and collaborative capabilities to maximise value and execution certainty through the development of new renewable energy projects."
The project is also expected to support Sweden's target to become fossil fuel-free by 2040.