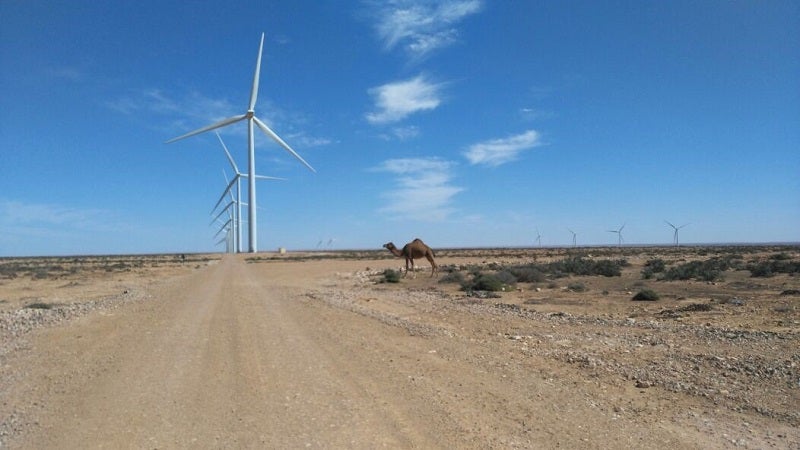 GE Renewable Energy has secured a contract from Energie Eolienne du Maroc (EEM), a subsidiary of NAREVA Holding, to supply wind turbines for an onshore wind farm extension in Morocco.
Under the contract, GE will supply 40 of its Cypress onshore wind turbines for the 200MW Aftissat onshore wind farm extension project.
The company has also signed a 20-year full-service contract for the project.
GE Renewable Energy Onshore Wind International chief commercial officer Gilan Sabatier said: "Morocco has a great potential for wind energy and has been an early mover in the journey toward renewable energy integration, achieving great progress in its renewable energy targets.
"We are thrilled to be partnering with Nareva to implement our Cypress technology in Morocco, confirming our commitment to the country's wind energy development."
The onshore wind facility is due to begin operations in 2023. Clean energy generated by the wind farm is intended to be delivered to industrial companies under power purchase agreements.
GE said that this is the first order for its Cypress onshore wind platform in Morocco.
The contract will add to the company's 287MW of installed capacity in Morocco, which includes the 200MW Akhfenir wind farm built in 2016 by Nareva and GE.
The project will also support the country's goal to have renewable resources reach 52% of installed capacity by 2030.
Last February, GE Renewable Energy won a contract from Swedish wind power company OX2 to supply Cypress turbines for the Metsälamminkangas onshore wind farm in Finland.
The 132MW wind farm is due to become operational next year.
Last month, GE Renewable Energy announced a project to develop the world's largest 3D printer for offshore wind applications in partnership with Fraunhofer IGCV and voxeljet.
The partners are developing a large-format 3D printer that can produce sand moulds for casting metal parts to use in an offshore wind turbine nacelle.