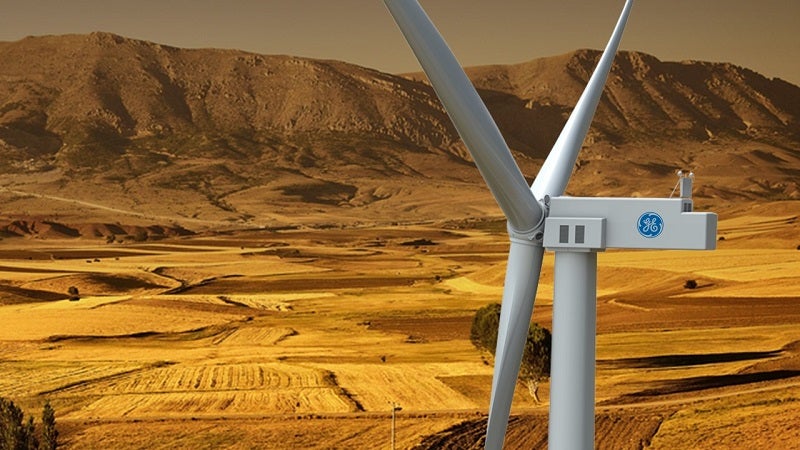 GE Renewable Energy has been awarded a wind turbine supply contract by utility company Sanko Enerji for a wind farm in Turkey.
As per the terms of the contract, GE has agreed to deliver 12 Cypress units as well as two units of 3MW for the 70MW Guney wind farm.
The wind facility is expected to generate clean energy that will be sufficient to power 71,000 households in the region while offsetting nearly 200,000 tonnes of CO2 emissions into the atmosphere.
Additionally, the project is expected to support Turkey's renewable energy target to power two-third of the country with renewable energy.
GE Renewable Energy Middle East, North Africa & Turkey onshore wind president and CEO Manar Al-Moneef said: "There is a tremendous potential in Turkey to reach ambitious wind energy targets, and we are delighted to be partnering once again with Sanko Enerji to generate more renewable energy for the country but also to help drive the cost of wind energy down through innovative technologies."
Located in Anatolia, the Guney wind farm will be the second onshore wind project being built jointly by Sanko Enerji and GE Renewable Energy.
Construction works at the site are expected to begin in the last quarter of this year, with GE agreeing to service the wind turbines for a ten-year period.
GE Renewable Energy noted that it will be producing its two-piece wind turbine blades at its LM Wind Power's Bergama site, located in the coastal city of Izmir.
The latest order marks the third order for GE's Cypress platform in Turkey.
Last month, GE Renewable Energy secured a contract from Swedish wind power company OX2 to supply Cypress onshore wind turbines.