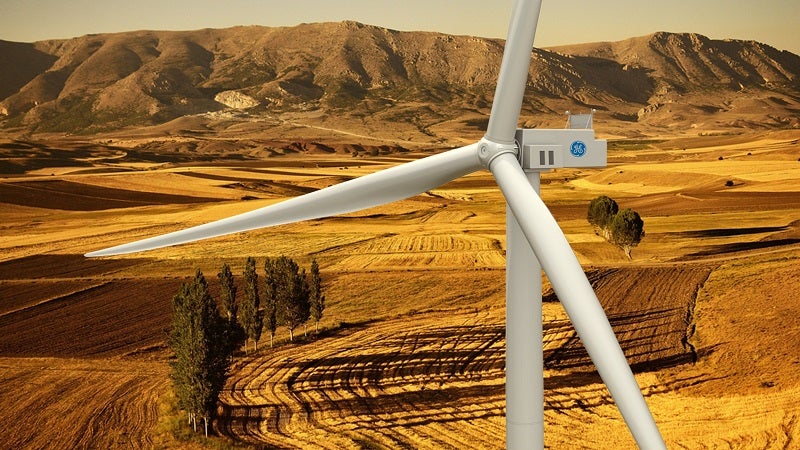 GE Renewable Energy has secured a contract from Borusan EnBW Enerji to build a 138MW Saros wind farm in Turkey, which will be equipped with 27 Cypress units.
GE's wind turbine blade manufacturer, LM Wind Power will manufacture the Cypress two-pieces blade at its site located in Izmir, Turkey.
The company also plans to make another $30m investment by the end of this year to expand its facility, whilst towers for the wind turbines will also be produced in Turkey. The contract also includes services agreements for a period of ten years.
Borusan EnBW Enerji general manager Mehmet Acarla said: "We are determined to realise our vision of harnessing the renewable energy resources of our country and becoming the industry leader in wind energy. Our Saros WPP project is an expression of this commitment.
"Saros WPP, which we will be investing a total of $190m, will have an installed capacity of 138MW and an annual production of 530GWh.
"The energy demand of 190,000 households will be met and 297,000t of carbon emissions will be prevented."
The contract from Borusan EnBW Enerji is the first for GE's Cypress platform in Turkey.
GE Renewable Energy Middle East, North Africa & Turkey onshore wind president and CEO Manar Al-Moneef said: "Borusan EnBW Enerji is one of the biggest investors in wind energy in Turkey, and we are thrilled to be working together and help our customer reach its renewable energy goals.
"Our goal is to help our customers drive energy costs down every day, and our Cypress platform is ideally suited to make the best use of the country's wind speed and landscape."