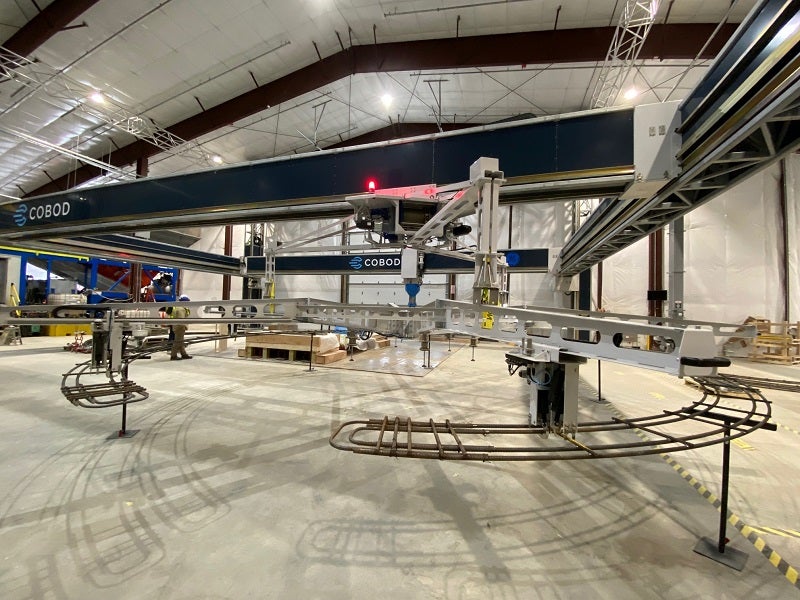 GE Renewable Energy has opened its new research and development facility in Bergen, New York, US, which will focus on more efficient ways to 3D-print the concrete base of towers used in wind turbines.
The new research facility will help the company to create a 3D print of the bottom portion of the wind turbine towers on-site at wind farms.
GE's new facility is expected to reduce transportation costs while creating new jobs at the wind farms using the technology.
Through this 3D printing facility, GE intends to better serve the US wind power market.
The US Department of Energy (DOE) has also supported the project by providing a grant to support the research activities at the facility.
A team of around 20 members will be working on optimising the 3D printing technology, and the first application in the field is expected within the next five years.
The 3D concrete printer is claimed to be the largest of its kind, with the ability to print tower sections with heights of up to 20m.
GE Renewable Energy chief technology officer Danielle Merfeld said: "Innovation will continue to be a key driver in accelerating the energy transition.
"It is particularly important to continuously improve the ways we design, manufacture, transport, and construct the large components of modern wind farms.
"We appreciate the support of the US Department of Energy for the research we are doing here and are confident it will help make the wind farms of tomorrow even more efficient, economical, and environmentally responsible."
The new facility is said to be the result of a collaboration between GE, COBOD and LafargeHolcim, which was announced in June 2020.
Under this partnership, GE Renewable Energy agreed to offer its expertise in the design, manufacture and commercialisation of wind turbines while COBOD focused on the robotics automation and 3D printing and LafargeHolcim agreed to design the tailor-made concrete material, its processing and application.