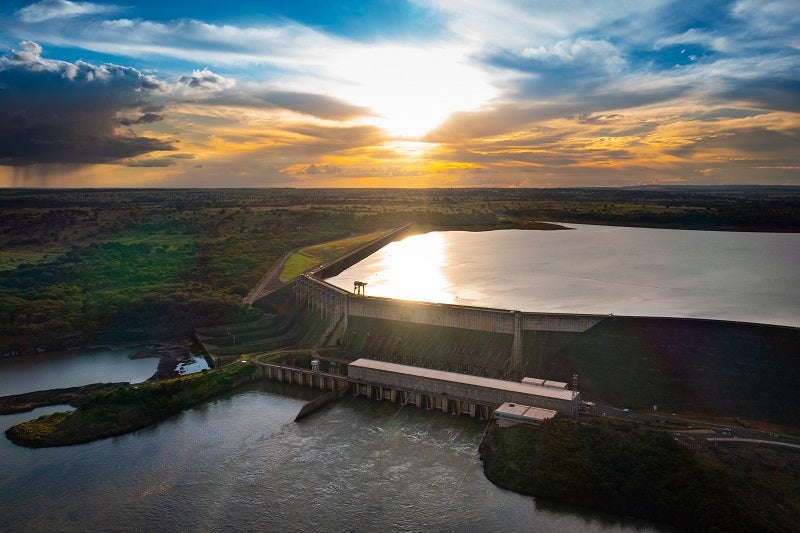 GE Renewable Energy's Hydro division has secured a contract from SPIC Brasil to carry out a comprehensive modernisation project at the São Simão Hydroelectric Power Plant in Brazil.
Located in the municipalities of Santa Vitória and São Simão, the plant features six generating units that collectively provide up to 1.71GW, which is enough to power six million homes.
The contract scope includes providing equipment for the turbines, generators and auxiliary systems, the engineering project and its integration, and assembling and commissioning the six generating units.
GE's Hydro division will carry out the work, while Chinese state-owned engineering company Powerchina will support the project.
Powerchina will also provide electrical and mechanical balance of plant (BOP) systems, digital control systems and hydromechanics for the plant.
The project is expected to take a total of nine years, encompassing the complete cycle of engineering, development, integration, supply, assembly and commissioning.
GE Renewable Energy Hydro division president and CEO Pascal Radue said: "With this project, we reaffirm our commitment to support the generation of clean, affordable and reliable energy for millions of Brazilians.
"Our teams work to optimise the operations of the plants and improve their availability for our customers so that they can make the most of their assets and the resources available to meet the demand for electricity in the country."
SPIC Brasil CEO Adriana Waltrick said: "The modernisation prepares São Simão Hydroelectric Power Plant for the future, reinforcing the efficiency and reliability of our main renewable energy generation asset in the country, which is being equipped with the most advanced technology.
"The plant is located in an important and strategic region of electric-energy flow, being an important source for the national energy generation system."
Earlier this week, GE Grid Solutions was contracted to deliver an onshore substation for the Empire Wind I offshore wind project in New York in consortium with BOND Civil & Utility Construction.