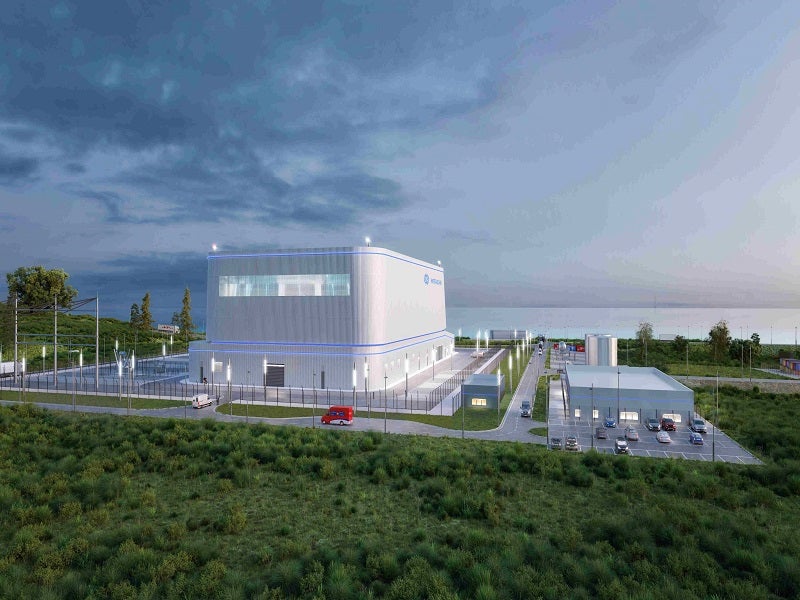 GE Hitachi Nuclear Energy (GEH) has secured a contract from Estonian nuclear energy company Fermi Energia to supply its BWRX-300 small modular reactor (SMR).
The SMR technology will be deployed at a nuclear power plant that Fermi Energia is planning to build by early 2030 in Estonia.
GEH president and CEO Jay Wileman said: "We are honoured that our small modular reactor technology has been selected by Fermi Energia to help Estonia fulfil its energy security and climate goals.
"This technology selection further validates the BWRX-300 as the leading SMR solution.
"By leveraging a unique combination of existing fuel, plant simplifications, proven components and a design based on an already licensed reactor, the BWRX-300 offers cost-competitive, zero carbon emission generation in a meaningful timeframe."
BWRX-300 is a new generation boiling water reactor with 300MW power generation capacity.
The two firms started their partnership in 2019, after reaching an agreement to collaborate on potential deployment applications for the BWRX-300.
In 2021, they signed a teaming agreement to work together in areas such as licensing support and supply chain development.
Fermi Energia CEO Kalev Kallemets said: "The BWRX-300 is in principle a boiling water reactor, which is used and well-known by many European countries, including Finland and Sweden.
"However, the specific reactor model is much smaller than the ones used in the nuclear plants of our northern neighbours, which allows greater safety, lower cost and shorter build time.
"At the same time, it is possible to rely on the experience of neighbours and offer the consumer clean electricity at an affordable and stable price."
Fermi Energia is a privately held company formed to develop the possibility of introducing new-generation SMRs in Estonia.
GEH is one of three technology providers to have reached the final round of Fermi Energia's technology selection process.