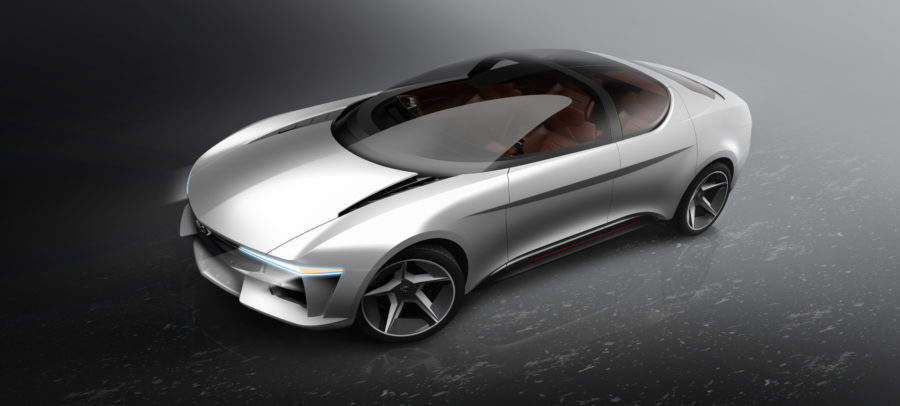 Car manufacturer GFG Style and energy company Envision will present Sibylla, an electric concept car incorporating Internet of Things (IoT) smart power technology, at the 2018 Geneva Motor Show.
The vehicle is a luxury four-door sedan that is powered by Envision's EnOS platform, an IoT network that connects smart devices around the world. The car boasts all-wheel drive and a number of unique design features, including a sliding windscreen at the front in place of conventional doors, and photosensitive glass that darkens in case of excessive sunlight.
"Integration of EV charging into the electricity system is one of the biggest challenges for the automotive industry today," said Zhang Lei, founder and CEO of Envision.
"Sustainable mobility can only become a reality once sufficient clean energy is integrated into the energy system to charge millions of EVs, and for that to happen the world's transport and energy systems need to merge into one ecosystem."
The companies claim that the integration of EnOS will make the car 'an intelligent green power plant'; in addition to its 75kWh battery, which stores as much energy as a European household consumes in a week, it is connected to a network of 100GW of renewable assets, allowing it to communicate and share energy with other vehicles, homes and buildings.
EnOS is already integrated with influential companies ChargePoint and AutoGrid. ChargePoint offers over 14,000 charging stations and controls more than 65% of the market share of electric vehicle charging stations, and AutoGrid was named as one of the top 100 clean technology companies by the Cleantech Group for the fifth consecutive year. With their support, GFG Style intends the Sibylla to be a vehicle 'that integrates with its surrounding energy infrastructure'.
GFG Style and Envision will be at the Geneva Motor Show on the 6-7 March, and will formally unveil the Sibylla in a press conference.