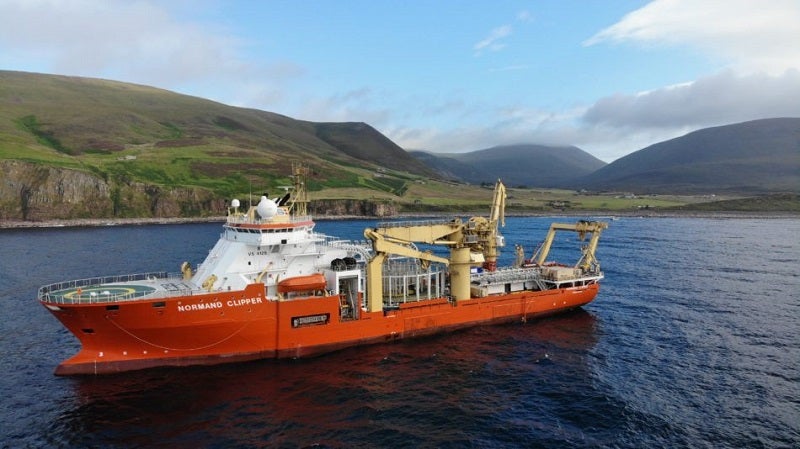 Global Offshore, part of the Global Marine Group, has secured a contract to install and bury 27 array cables at Parkwind's Arcadis Ost I offshore wind farm in Germany.
Arcadis Ost I is a 257MW offshore wind farm located north-east of the island of Rügen in the Baltic Sea.
Parkwind cable package manager Elien Van Winckel said: "We are pleased to award the Arcadis Ost I cable installation contract to Global Offshore.
"They have been selected for their extensive expertise and know-how in dealing with particularly challenging soil conditions."
Global Offshore will be responsible for project management, marine engineering and the supply and installation of cable protection systems.
The contract scope also includes pre and post-lay surveys, cable loading and laying, cable burial and a post-burial survey.
Global Offshore managing director Mark Gillespie said: "We have been providing cable trenching, installation, burial, management, repair and maintenance services to the offshore wind industry since the installation of the first European offshore wind farm two decades ago.
"With a dedicated in-house engineering department, an experienced project management team and a wealth of capable offshore personnel, alongside specialist offshore assets, we are confident in our ability to ensure the success of this project."
Global Offshore's sister company, OceanIQ, will provide route engineering services for the project as part of a turnkey package.
Another sister company, CWind, will offer crew transfer vessels and cable pull-in services.
Global Offshore is due to begin work at the site in the second half of next year. The company will use Normand Clipper and Global Symphony cable ships provided by the Global Marine Group.
In June, Parkwind reached financial close for the Arcadis Ost I offshore wind facility.
The project raised €570m ($690m) in debt from nine lenders, including KBC Bank, Belfius Bank and the European Investment Bank.