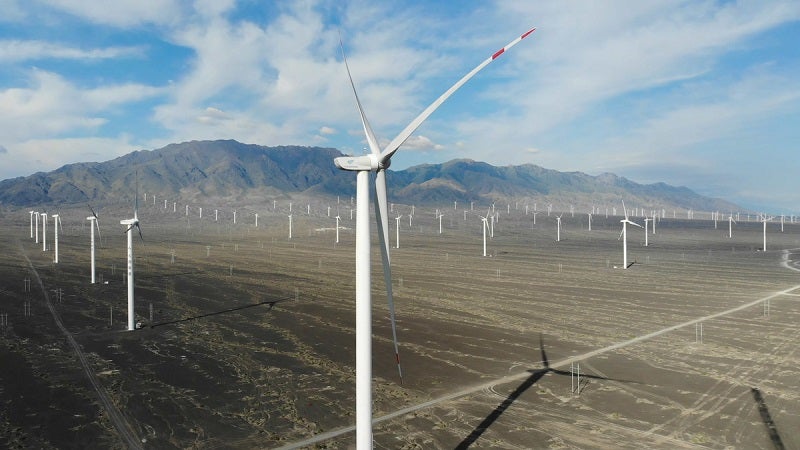 Chinese wind turbine maker Goldwind has secured a contract from the UAE-based energy company Masdar to deliver wind turbines for the 500MW Zarafshan wind farm in the Navoi region in central Uzbekistan.
Under the contract, Goldwind will deliver 111 units of its GW155-4.5MW turbines.
The company plans to start the delivery of the wind turbines from the third quarter of 2022 and the wind facility is expected to be completed by the end of 2024.
Upon completion, Zarafshan is expected to become the largest wind project in Central Asia and will power 500,000 Uzbekistan households.
The project will have the capacity to offset 1.1 million tonnes of carbon dioxide annually, while significantly improving the local power mix.
Additionally, the wind farm will also help Uzbekistan to reach its target of increasing the proportion of green electricity to 25% by the end of this decade.
Goldwind Central Asia Russian-Speaking Region general manager Sun Lianhua said: "Uzbekistan is a pivotal country and geographic center in Central Asia with abundant wind resources.
"The Zarafshan 500MW wind project is a milestone project for Goldwind to promote China's foreignization of wind power, which will make positive contributions to Uzbekistan's energy transition and create a new model of China-Uzbekistan green 'Belt and Road' cooperation.
"We are delighted to work with our partners to deliver a successful project for the Uzbekistan market and bring more affordable, reliable and sustainable green energy to the Central Asian market." Last month, Masdar reached an agreement with Tanzania Electric Supply Company (TANESCO) to develop 2GW of renewable energy capacity in Tanzania.