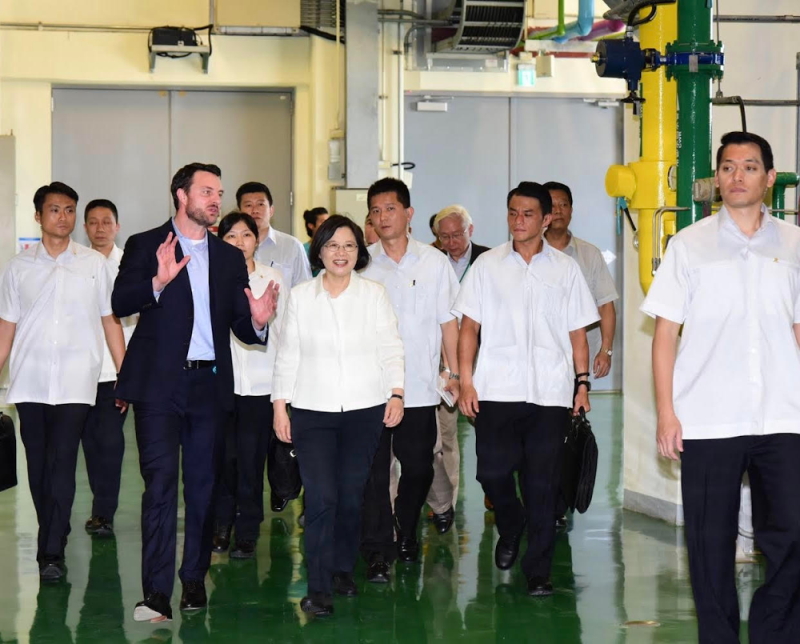 Google has signed a long-term agreement to buy the production of a 10MW solar array in Tainan City of Taiwan to meet the power requirements of a nearby data centre, thereby marking the tech company's first purchase of renewable energy in Asia.
The deal is the outcome of months of negotiations with other companies and the Taiwanese Government, which only recently amended its Electricity Act to allow non-utility companies to directly buy renewable energy and reduce their carbon footprints.
With this deal, Google has become the first non-utility company to buy renewable power in Taiwan.
With 40,000 solar panels, the project in Taiwan will be located 100km south of Google's Changhua County data centre and linked to the same regional power grid.
Google stated in its blog: "As the Taiwanese Government pursues further measures to remove market barriers and reduce renewable energy costs, we're hopeful that more companies will purchase renewable energy, driving even larger projects across Taiwan."
Since 2010, Google has signed deals for more than 30 solar and wind projects across the Americas and Europe. With this latest agreement, Asia has become the fourth continent added to the company's clean energy portfolio.
"We're hopeful that more companies will purchase renewable energy, driving even larger projects across Taiwan."
In 2013, Google teamed up with North Carolina electricity provider Duke Energy to develop a programme to enable firms to draw power from local solar farms.
In 2018, the company finalised an arrangement with Georgia to enable firms to purchase renewable energy directly through the state's electric utility.
Now the solar purchase deal enables Google to gain fixed electricity price for long term.
The deal is expected to boost the carbon-free profile of the company's local data centre.
Google will work with project development partners Diode Ventures, Taiyen Green Energy, J&V Energy, and New Green Power.
The project design will feature poles mounted in commercial fishing ponds, thereby raising solar panels several feet into the air.
This approach is intended to optimise land-use, which is important in a highly populated region. In addition, this process will avoid disturbing local ecology as fish would not come into direct contact with solar panels.
Furthermore, the setup is intended to generate local economic benefits as the fishing community will be compensated for carrying solar panels on their ponds.