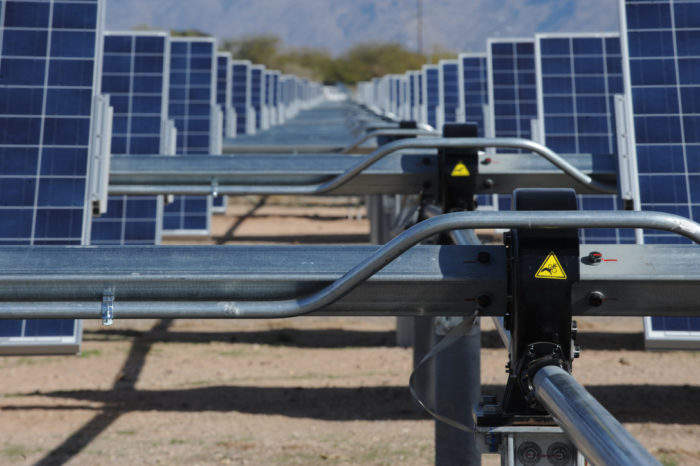 A new report by British energy company Centrica has found that wider deployment of low-carbon technologies such as solar arrays and battery technologies could save the UK industry at least £540m on its annual energy spend.
Published today, the report examines a variety of manufacturing and production activities such as steel mining, car manufacturing, machinery, and food and drink production. Combined, the various parts of the manufacturing and production sector make up around a quarter of the UK's total electricity demand.
Centrica highlighted the cost-saving benefits of low-carbon distributed energy technologies such as new heating and lighting, solar, Combined Heat and Power (CHP) and battery storage systems. According to the energy firm, these clean alternatives would be instrumental in helping the UK to achieve its Clean Growth Strategy, which aims to increase energy productivity by 20% by 2030.
The report also emphasises the importance of using energy monitoring technologies, as they can help to identify inefficient machinery and improve industrial carbon and cost savings.
Centrica estimates that if such energy technology improvements were installed in half of the UK's industrial sectors, not only would it save £540m on annual energy costs – representing 5% of the total annual spend of £12bn – but it would also boost UK productivity by as much as £13.9bn gross value added.
Centrica Business Solutions managing director Jorge Pikunic said:  "In 2017, the industrial sector used 92 million megawatt hours of energy,
"As well as being a staggering statistic, I believe this is also a clear signal of the opportunity for industrial organisations to play their part in the changing energy landscape, while also unlocking the potential of energy to ensure the UK's position in the global marketplace."
The energy firm has also announced the beginning of its flagship £19m local energy market project, with the installation of battery and solar technology at 100 homes in Cornwall, a scheme known as the Cornwall Local Energy Market.
The project was established to trial a virtual marketplace where participants can trade energy and flexibility services with the grid and wholesale energy market. Renewable storage technologies used in the scheme have been provided by German smart energy tech firm Sonnen.
Residential energy project manager for the Cornwall scheme Donna Cooper said:  "The Local Energy Market is a milestone project not just for Centrica but for the industry as a whole, and this is a significant sign of progress,
"We expect this to reduce householders' electricity bills, whilst also supporting greater uptake of renewables on the local grid."