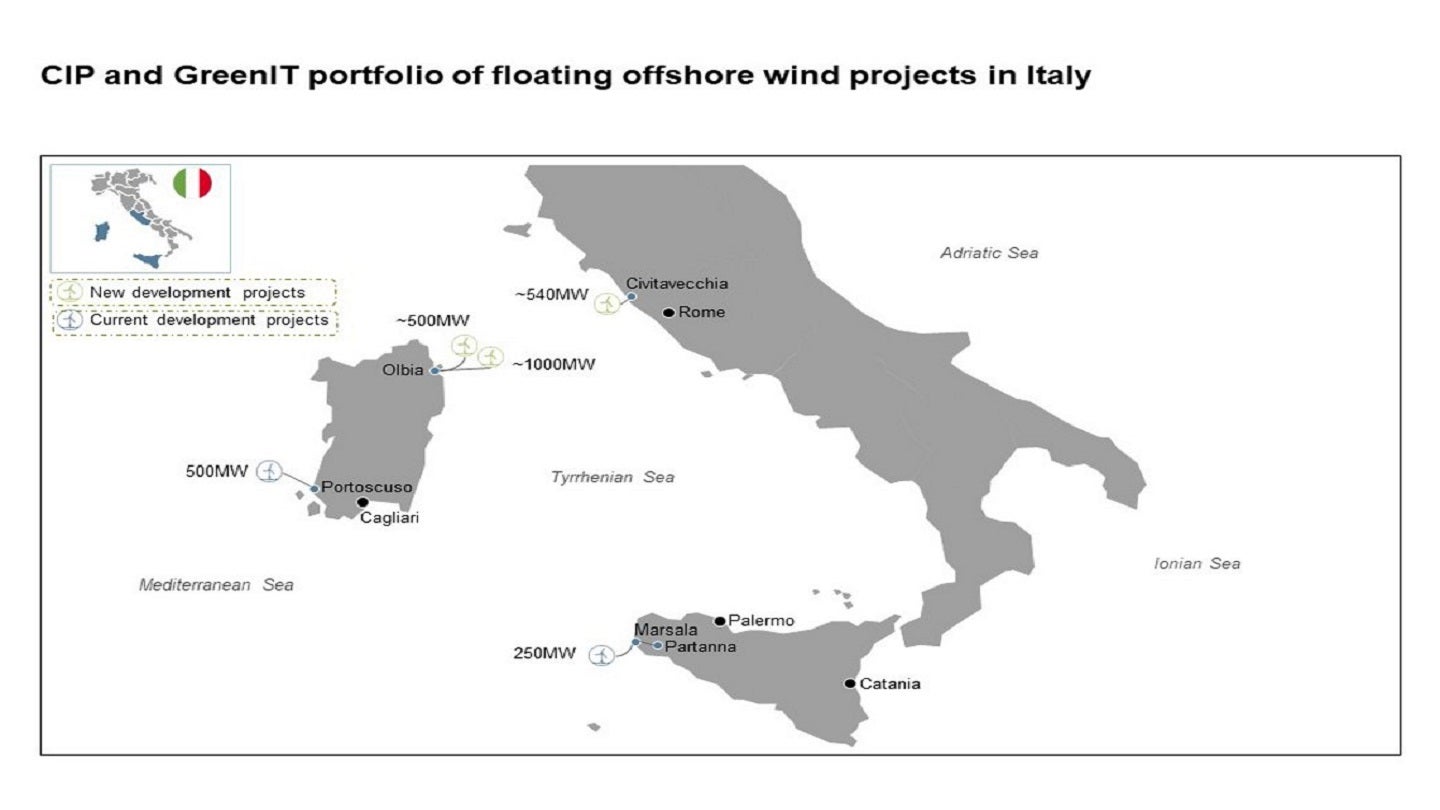 Italian renewable energy firm GreenIT and Copenhagen Infrastructure Partners (CIP) have signed an agreement to develop three floating offshore wind projects with a net capacity of 2GW.
GreenIT is a joint venture between Plenitude (Eni) and CDP Equity.
The floating offshore wind farms will be located nearly 30km off the coasts of Latium and Sardinia.
In Latium, a 540MW floating offshore wind facility will be developed off the coast of Civitavecchia, and in Sardinia, two floating wind farms will be developed off the coast of Olbia with around 500MW and 1GW capacities each.
Upon completion, the three projects together will produce around 5TWh of clean energy annually and are expected to come online between 2028 and 2031.
The clean energy generated by the three wind facilities will be sufficient to meet the electricity consumption of around 2.5 million households.
The three offshore projects will feature floating foundations and will be equipped with new technical solutions to reduce environmental and visual impact.
In a statement, Ei said: "The wind farms will be developed by a joint working team, in collaboration with Copenhagen Offshore Partners, the exclusive offshore wind development partner of CIP and NiceTechnology and 7 Seas Wind Power.
"This new agreement represents an additional strategic step and a firm commitment to strengthening the floating offshore wind industry in Italy, providing a significant contribution towards a low carbon future, as well as encouraging the development of the local supply chain."