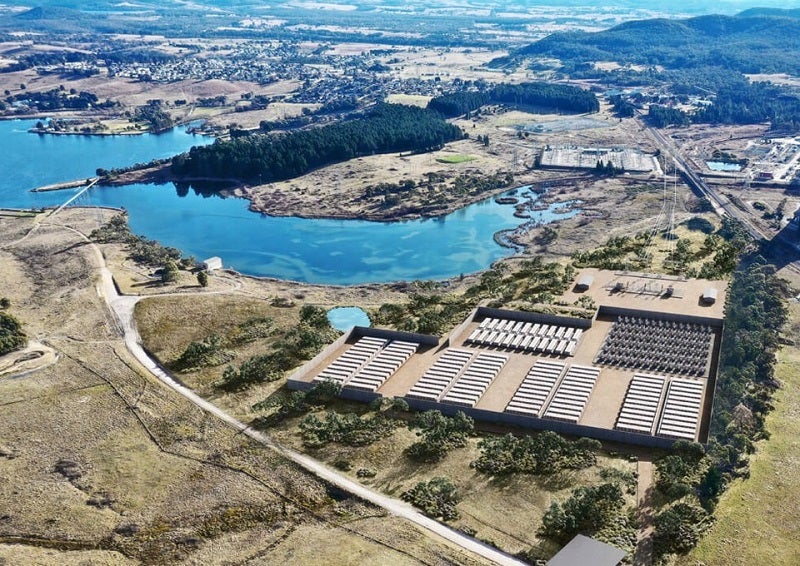 Australian investment firm Greenspot has secured approval for a battery energy storage system (BESS) project from the New South Wales (NSW) Department of Planning and Environment.
The 500MW/1,000MWh project will be developed on the site of the disused Wallerawang Power Station near Lithgow.
It is expected to require an investment of around A$400m ($280m).
The Bess was approved under the NSW Government's Priority Assessment Programme, which expedites the review of 'state-significant' development projects.
Once completed, it will be linked to the 330kV Wallerawang Substation, which previously supplied the electricity from the coal-fired Wallerawang plant.
Greenspot CEO Brett Hawkins said: "The Central-West Orana Renewable Energy Zone is expected to unlock 3GW of wind and solar generation by the mid-2020s.
"We have secured an approval for a major energy storage project here at Wallerawang, which can play a role in making that a reality.
"We intend to team up with leading energy market players to move through the grid connection, financing and construction phases and ultimately to operation in the National Electricity Market.
"The greater Lithgow region has contributed to powering NSW for nearly 70 years. The Wallerawang nine battery is a signal of the significance of the area's potential contribution in the future."
Greenspot noted that the site has good access to road and rail transport infrastructure, as well as the existing and proposed water infrastructure.
It is also located in close proximity to high-integrity data networks.
Hawkins added: "At the same time, as we adopt new energy technologies and move towards a net-zero future, it is critically important that strategies are implemented to attract a range of new businesses to the area.
"Targeted collaboration between the private and public sectors, and community groups, will be essential in ensuring that intergenerational employment opportunities continue to be available here in Lithgow."
In a separate development, The Australian Government has identified six locations for offshore renewable energy projects.