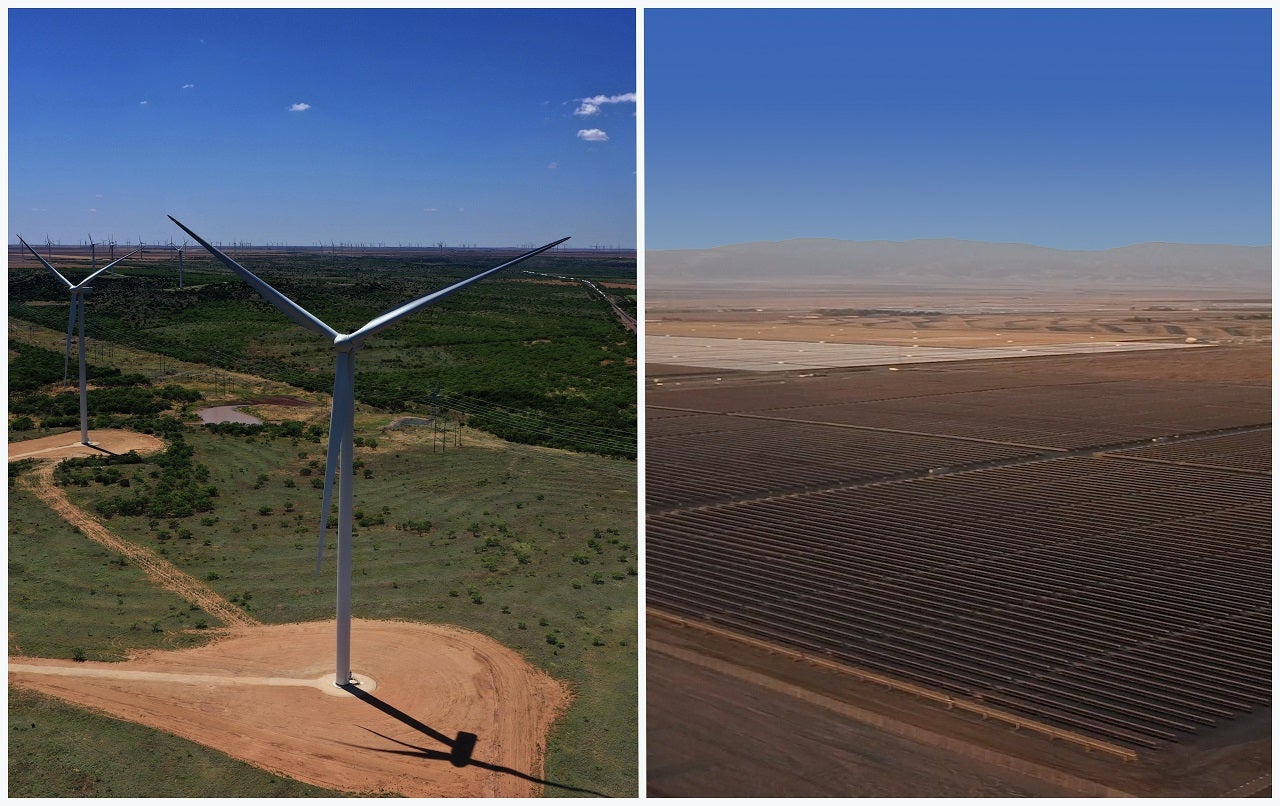 US-based Hannon Armstrong Sustainable Infrastructure Capital has announced a preferred equity investment in a renewable energy portfolio totalling 1.6GW developed and managed by Clearway Energy Group.
Clearway Energy Group's renewables portfolio includes three wind, one solar, and three solar-plus-storage projects.
The 1.6GW renewable energy portfolio includes 874MW of onshore wind, 192MW of utility-scale solar, and 557MW of utility-scale solar with 395MW of co-located storage located across California, Hawaii, Texas, and West Virginia.
Hannon Armstrong chairman and CEO Jeffrey Eckel said: "We are pleased to expand our relationship with Clearway Energy Group through a preferred equity investment in this portfolio of renewable assets.
"Clearway's mission to accelerate the world's transformation to a clean energy future is aligned with our purpose as a climate-positive investor.
"These assets will be a significant addition to our portfolio, offering increased scale and diversity to our business and supporting continued growth in recurring net investment Income."
The company has so far already funded nearly $200m of its investment and expects to complete the remaining portion of the financing over the next two years.
It will invest $663m in Clearway Energy Group's renewable energy portfolio, once fully funded.
With this investment, Hannon Armstrong will receive preferred equity interest in several holding companies owning the cash equity interests in individual operating projects.
Clearway Energy will hold the remaining ownership of cash equity interests in these companies and continue to manage the assets and provide operations and maintenance services.
Clearway Energy Group CEO Craig Cornelius said: "We are thrilled to partner with Hannon Armstrong on such an impactful portfolio transaction.
"This geographically diverse portfolio of wind, solar, and energy storage projects represents the economic opportunity of renewable energy in every corner of this country."