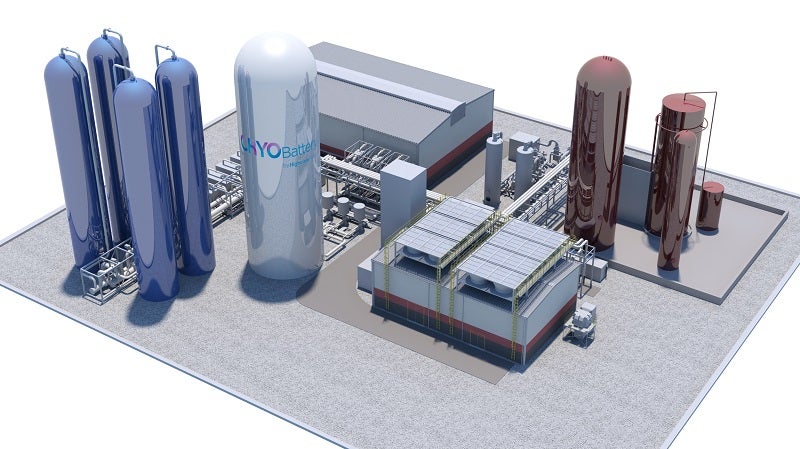 Global energy storage solutions provider Highview Power has announced plans to build the UK's first commercial cryogenic energy storage facility.
The new 250MWh clean large-scale facility will be built at a decommissioned thermal power station in the North of England and is expected to help the UK in meeting its goal of decarbonising its industry, power, heat and transport.
It will use the CRYOBattery technology that was developed at its pilot plant in Slough and evolved at the demonstration plant in Pilsworth, Greater Manchester. CRYOBattery makes use of materials with zero emissions and has zero water impact.
Highview Power CEO Javier Cavada said: "We are excited to begin working on our first commercial UK project at scale to become the largest battery storage system in Europe and support the National Grid. This CRYOBattery plant will provide the critical services needed to help maintain a stable and reliable grid.
"Long-duration, giga-scale energy storage is the necessary foundation to enable baseload renewable energy and will be key to a 100% carbon-free future."
The company further added that it is planning to develop a portfolio of projects in the UK along with the cryogenic energy storage facility and is currently in the process of securing sites.
Highview Power anticipates that the new projects will further support the country in achieving its clean energy goals and help it meet the expected global demand for energy storage.
To ensure future energy security, the new facility will also help National Grid in the integration of renewables and stabilise the electrical grid.
The facility will also be capable of delivering other services, including market arbitrage, frequency management, reserve, and grid constraint management services.