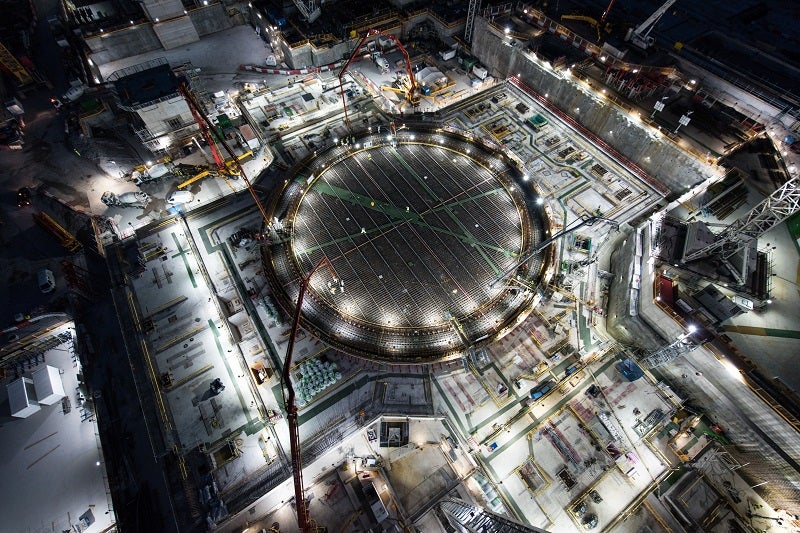 French energy company EDF's Hinkley Point C nuclear project will likely cost more than its last budget estimate, with inflation pushing costs to almost $40bn (£33bn), EDF documents via Reuters show.
In a results presentation on Friday, EDF executives that the cost of the plant could reach $40bn (£32.7bn) based on inflation indices as of 30 June 2022. This marks an increase from a May 2022 cost estimate of $31-33bn (£26-27bn), when adjusted for inflation in 2023.
The company is building the plant in the south-west of England, as well as financing the majority of its costs. China's General Nuclear Power Group (CGN) holds a 33% stake in the project.
Under the companies' agreement, the higher costs mean that EDF can ask CGN to pump more capital into Hinkley. But a spokesperson for EDF said: "The probability that CGN will not fund the project after it has reached its committed equity cap is high." If CGN did withdraw funding, EDF would have to shoulder the additional costs incurred, a potentially difficult ask after the French company last week posted a record net loss of $13.5bn (€12.7bn) for 2022.
Since its initial announcement, the project has been subject to a series of cost increases and delays. Originally, EDF set a budget estimate for the plant at £20.5bn. By the time the project had been confirmed in Autumn 2016, this had risen to $24.8bn (£22.6bn). In 2022, estimates rose again by over $3.6bn (£3bn).
In 2016, estimates published by the UK government said that the project's total lifetime costs could be as high as $55bn (£46.5bn), compared to a $21.4 (£17.7bn) estimate twelve months earlier by the same department. All these costs include adjustment for inflation.
The Hinkley project will be Britain's first new nuclear power station in more than two decades. Its development ties into government plans to significantly accelerate nuclear power output by up to 24GW by 2050, to help boost energy security and meet the country's 2050 emissions targets.
However, the project has caused significant controversy since it was first announced. Worries over potentially high base prices of electricity produced at the plant, environmental safety, national security, and financial risk both to investors and taxpayers have plagued the project. In 2016, two EDF directors opposed to the construction of Hinkley resigned in protest before a crucial board vote that year.
The project was originally slated to open in 2017. In 2015, this was pushed back to 2025. This has since been delayed again to 2027, a decade after its initial scheduling.