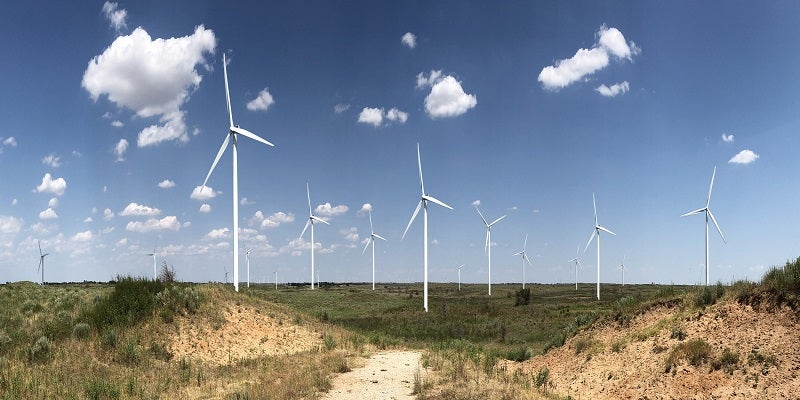 Automotive manufacturer Honda has agreed two virtual power purchase agreements (VPPAs) to provide wind and solar power for its North American manufacturing facilities.
The VPPAs are for a total output of 320MW of renewable generation capacity, which will cover more than 60% of the electricity consumed by the facilities in North America.
Honda will buy 530,000MWh/year of wind power from 120MW produced by the 150MW Boiling Springs windfarm in Oklahoma.
The purchase will be effective from autumn 2020. The Boiling Springs windfarm is developed by energy company E.ON.
In 2021, the automaker will be annually sourcing 482,000MWh from 200MW solar power generated by an undisclosed solar facility located in Texas, US.
American Honda Connected and Environmental Business Development manager Ryan Harty said: "These combined VPPAs will help Honda meet its CO2 reduction goals by adding clean renewable electricity and by de-carbonising the electricity grid.
"We hope the addition of a 'collar' to the Boiling Springs project will encourage other companies to consider VPPAs as a method to secure renewable power and reduce climate-altering carbon emissions."
The VPPA will be equal to more than one million megawatt-hours (MWh) of electricity annually. Once operational, the VPPA's will allow the company to eliminate more than 800,000 metric tonnes of CO2 emissions per year.
According to the company, the agreements will also increase the total renewable electricity usage for North America to over 80%.
Honda is also involved in the onsite production of renewable power at its North American operations, with 7.3MW of renewable wind and solar power installed at its plants in the region.
The company has pledged to reduce CO2 by 50% by 2050.