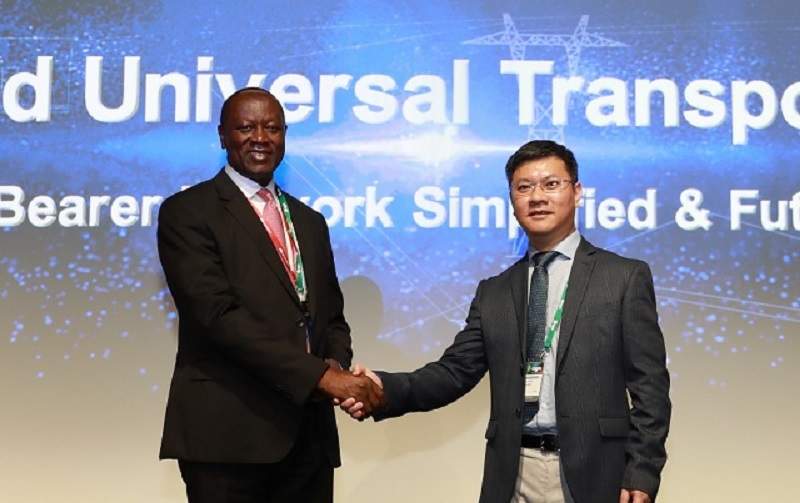 Chinese networking and telecommunications equipment manufacturer Huawei has unveiled its next-generation universal transport solution for smart grids.
By integrating OTN, SDH, packet, PCM, and other technologies based on the MS-OTN architecture, Huawei's next-generation universal transport solution will help electric power companies to build simple networks that can also cater to their future requirements.
"This is a one-stop solution for complex power transmission and transformation."
According to Huawei, its new solution has been designed not only to address transmission bottlenecks in the big data but also to add new vitality into optical networks.
Addressing a press conference held in conjunction with the CIGRE exhibition in Paris, Huawei Transport Network Product Line vice-president Joe Zhou said: "The electric power industry has special requirements. For example, there are high transmission interface and performance requirements – including delay and jitter – associated with the transmission of relay protection signals on the power transmission and transformation network.
"After years of application, PCM devices with low-speed interfaces and SDH-based physical hard pipe technology have proven to be the most suitable technologies and cannot be replaced by other technologies. It is evident that the MS-OTN is the best solution for bandwidth acceleration and network value addition."
Kenya Electricity Transmission chairman James Gordon Kwanya Rege, who was invited at the press conference to share technical trends and requirements for power transmission and transformation communications, said that "electric power companies need a bandwidth solution that caters to long-term growth evolution and flexibility in capacity expansion."
Rege further added: "The OSN 1800 V, a next-generation smart grid universal transport flagship solution, not only supports immense bandwidth and MS-OTN features, but also innovatively integrates multiple functions such as the WDM, MPLS-TP, SDH, and PCM. This is a one-stop solution for complex power transmission and transformation."