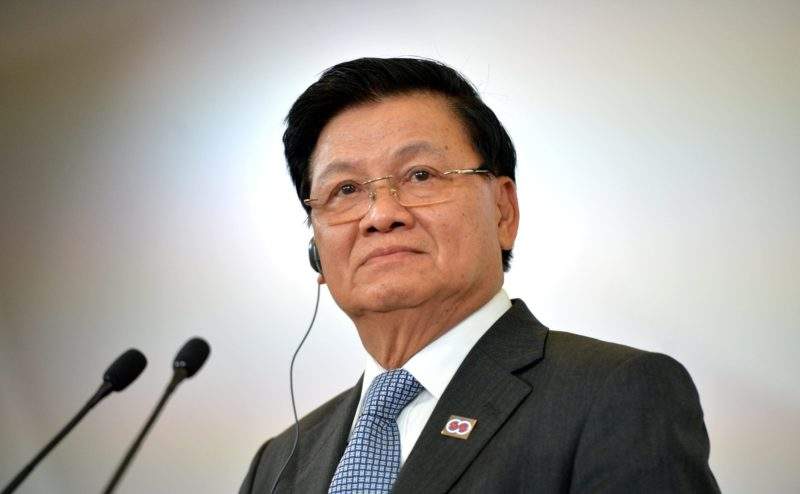 Laos state news has reported hundreds are missing following the collapse of Xepian-Xe Nam Noy hydroelectric dam in the south-eastern province of Attapeu.
The dam, which was still under construction, released five billion cubic metres of water late on Monday. This triggered flash flooding in the surrounding countryside and the neighbouring villages of Yai Thae, Hinlad, Mai, Thasengchan, Tha Hin and Samong, destroying thousands of homes in the process.
News agency KPL reported that several deaths have been confirmed, while more than 6,600 people have been made homeless so far. Images of people being evacuated from the area in boats have been released.
Lao News Agency said "the disaster has claimed several human lives [and] left hundreds of people missing".
The section of the dam that broke is reportedly the 'saddle dam', which is used to hold water beyond what is held by the main body of the dam. The reason for its collapse has not yet been identified, though it follows heavy rain and flooding in the area.
Emergency aid has been called for by prime minister Thongloun Sisoulith, looking to government organisations, police and military to help provide those affected with food, water, medical assistance, and clothing. Sisoulith also cancelled government meetings to go to the Sanamxay district to monitor relief efforts.
Construction of the $1 bn dam began in 2013, with completion expected at the end of this year. It was being built by Xe Pian-Xe Namnoy Power Company in partnership with several other South Korean and Laos companies such as Thailand's Ratchaburi Electricity Generating Holding, South Korea's Korea Western Power and state-run Lao Holding State Enterprise .
The dam is part of wider efforts in the country to harness hydroelectric power and become the 'battery of Asia'. There are currently 39 hydroelectric power plants operating across the country, with a further 53 either under construction or slated for construction. An additional 54 electricity transmission lines and 16 substations are due to be built by 2020.
Laos currently exports two-thirds of its hydropower, with electricity making up around 30% of its total exports.