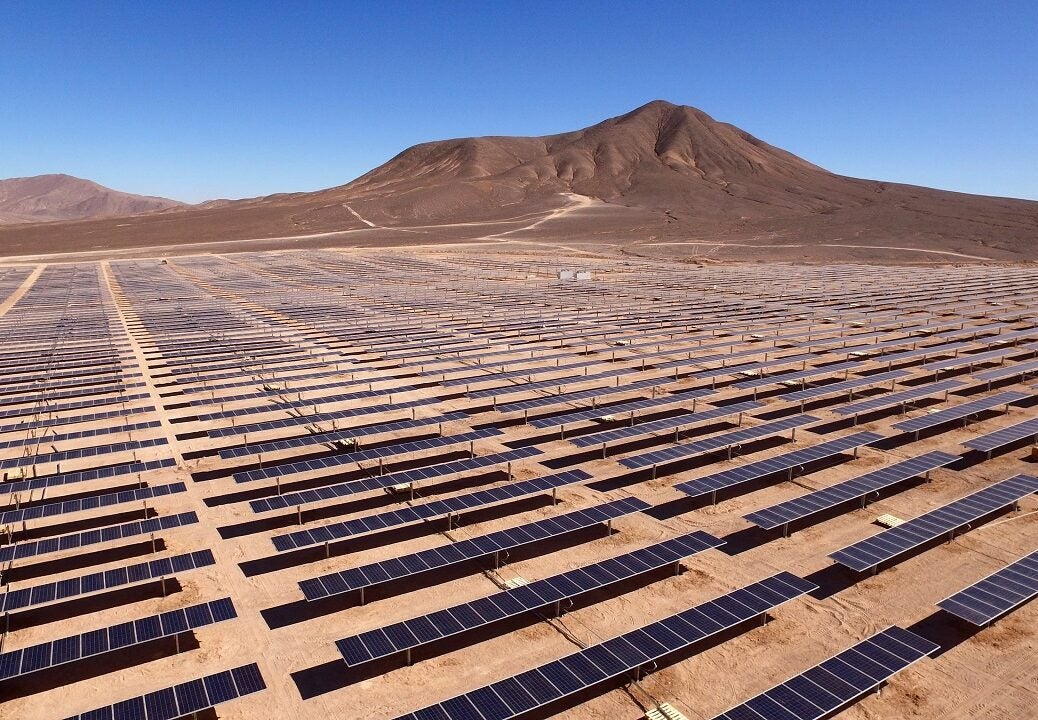 Iberdrola has announced development of two solar photovoltaic plants with a combined 750MW capacity in Extremadura, Spain.
The company plans two solar facilities: the 380MW Tagus project in the Alcántara municipality, and the 375MW Cedillo plant located between the Alcántara and Herrera de Alcántara regions.
The Tagus photovoltaic plant will use more than 930,000 panels and 226 inverters on a fixed structure. The plant will begin commissioning between the end of next year and the beginning of 2023.
The Cedillo photovoltaic plant will use 925,680 panels and 180 fixed structure inverters and is expected to come online by next year.
These projects will require an investment of $510m (€420m). Their construction and start-up will create 1,700 jobs.
Iberdrola has eight renewable projects in the pipeline for the region, with a total capacity of more than 1.3GW.
By 2023, the company will develop more than 2.6GW of photovoltaic energy in Extremadura, using an investment of $2.3bn (€2bn).
Currently, Iberdrola generates nearly 13GW from its renewable projects portfolio in Spain. By 2025, the company plans to invest around $17bn (€14.3bn) in the country.
Last month, Iberdrola announced plans to invest more than $1.2bn (€1bn) in the first industrial scale floating offshore wind farm project in Spain. The wind farm will have a capacity of 300MW.
In a statement, Iberdrola said that the project will spearhead the development of up to 2GW of floating offshore wind projects identified by the company off the coasts of Galicia, Andalusia and the Canary Islands.