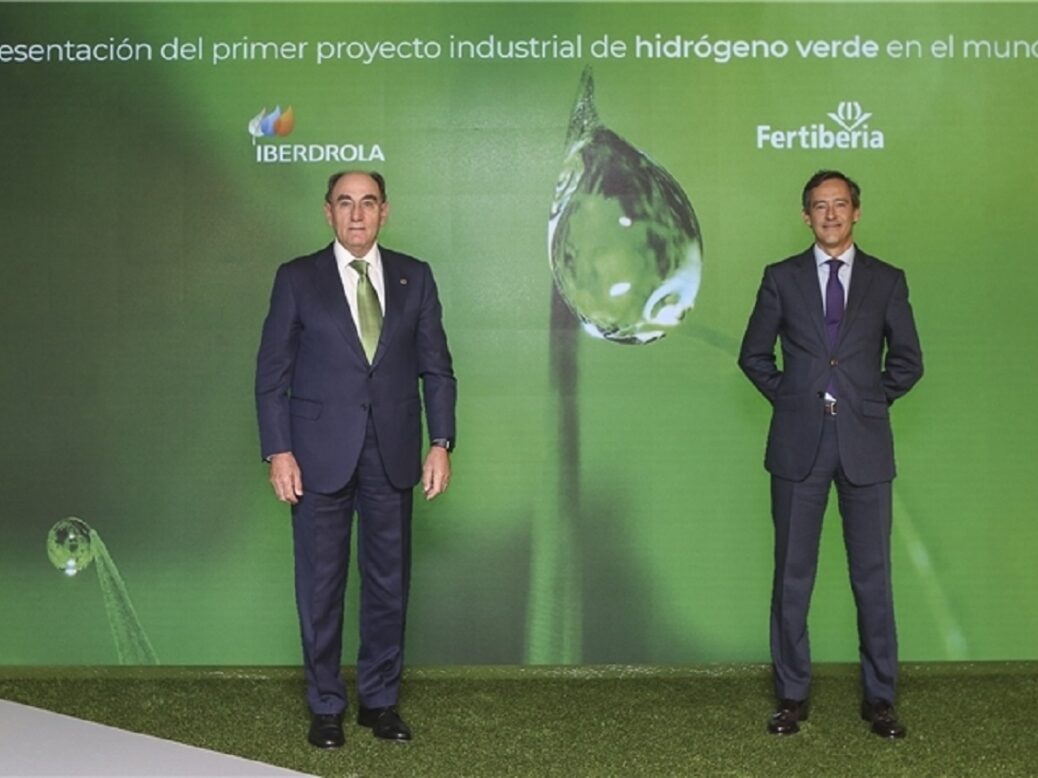 Iberdrola and Fertiberia have announced a partnership that is expected to see the installation of 800MW of green hydrogen production capacity with an investment of €1.8bn over seven years.
Under the partnership, the companies aim to make Spain an industrial leader in green hydrogen technology.
Next year, the companies plan to commission their green hydrogen complex for industrial use in Puertollano after a €150m investment.
It will have a 100MW solar photovoltaic plant, a 20MWh lithium-ion battery system. Once operational, the plant will prevent the emission of 39,000t of CO₂ a year.
Iberdrola is currently accelerating the construction of its project. The firm has already submitted an application to the Innovation Fund for European aid.
Furthermore, Iberdrola and Fertiberia plan to develop three additional projects between 2023 and 2027, in the Fertiberia plants of Puertollano (Ciudad Real) and Palos de la Frontera (Huelva), which could deliver 40 times the capacity of the first plant.
Iberdrola chairman Ignacio Galán said: "An alliance that is not based on mere intentions but on concrete actions. Once again, we are pioneering the implementation of a new clean technology, green hydrogen, and we are doing it together with the best partner, Fertiberia."
Fertiberia chairman Javier Goñi said that the alliance with Iberdrola makes it the first company in the industry that feeds its large plants with green hydrogen.
Galán further added: "Our green hydrogen plan is a project linked to green investment, which avoids the emission of more than 400,000t of CO₂ into the atmosphere and helps to achieve climate neutrality."
Together, the projects are expected to contribute to the development of the entire value chain and create almost 4,000 qualified jobs.
The green hydrogen plan will deliver 800MW of electrolysis, which involves the installation of 4GW by 2030 and ensures that nearly 25% of the hydrogen currently consumed in Spain is emission-free.