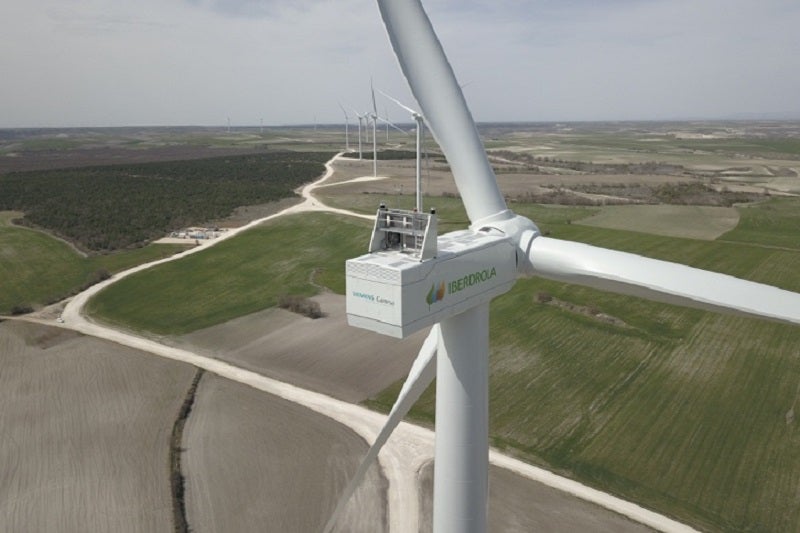 Spanish energy company Iberdrola has started commissioning the Herrera II wind complex in Castilla y León.
With an installed capacity of 63MW, Herrera II comprises three farms, namely La Huesca, Valdesantos and Orbanejoa. It features a total of 14 wind turbines.
The Orbaneja and La Huesa wind farms are located in the municipalities of Isar, Las Quintanillas, Rabé de las Calzadas and Estepar.
Equipped with seven wind turbines, Orbaneja has a total installed capacity of 31.5MW while La Huesa has four turbines with 18MW of combined capacity.
The Valdesantos wind facility is located in Estepar. It has three wind turbines and an installed capacity of 13.5MW.
The wind complex will generate enough clean energy to power 60,000 households while offsetting 50,000tpa of carbon emissions.
Iberdrola has invested €70m ($82m) to develop the wind complex, which created almost 800 jobs in the region. On-site civil works are being carried out by local contractors.
Wind turbine components such as multipliers, nacelles and turbines were produced in Burgos, Soria and Cantabria respectively.
In a statement, Iberdrola said: "With the commissioning of the Herrera II wind farms, Castilla y León is establishing its position as an important centre for renewable energy developments in the company's investment cycle up to 2025.
"Over the coming years, Iberdrola plans to develop more than 2,400MW of renewable energy in the region – wind and photovoltaic – for which it will allocate investments in excess of €2bn."
Iberdrola currently operates 5,200MW of capacity in the region, of which wind power generation accounts for 1,600MW.
In February, the company revealed plans to invest more than €1bn ($1.2bn) in Spain's first industrial-scale floating offshore wind farm project.
The wind farm will have 300MW of capacity and spearhead the development of up to 2GW of floating offshore wind projects identified by the company offshore from Galicia, Andalusia and the Canary Islands.