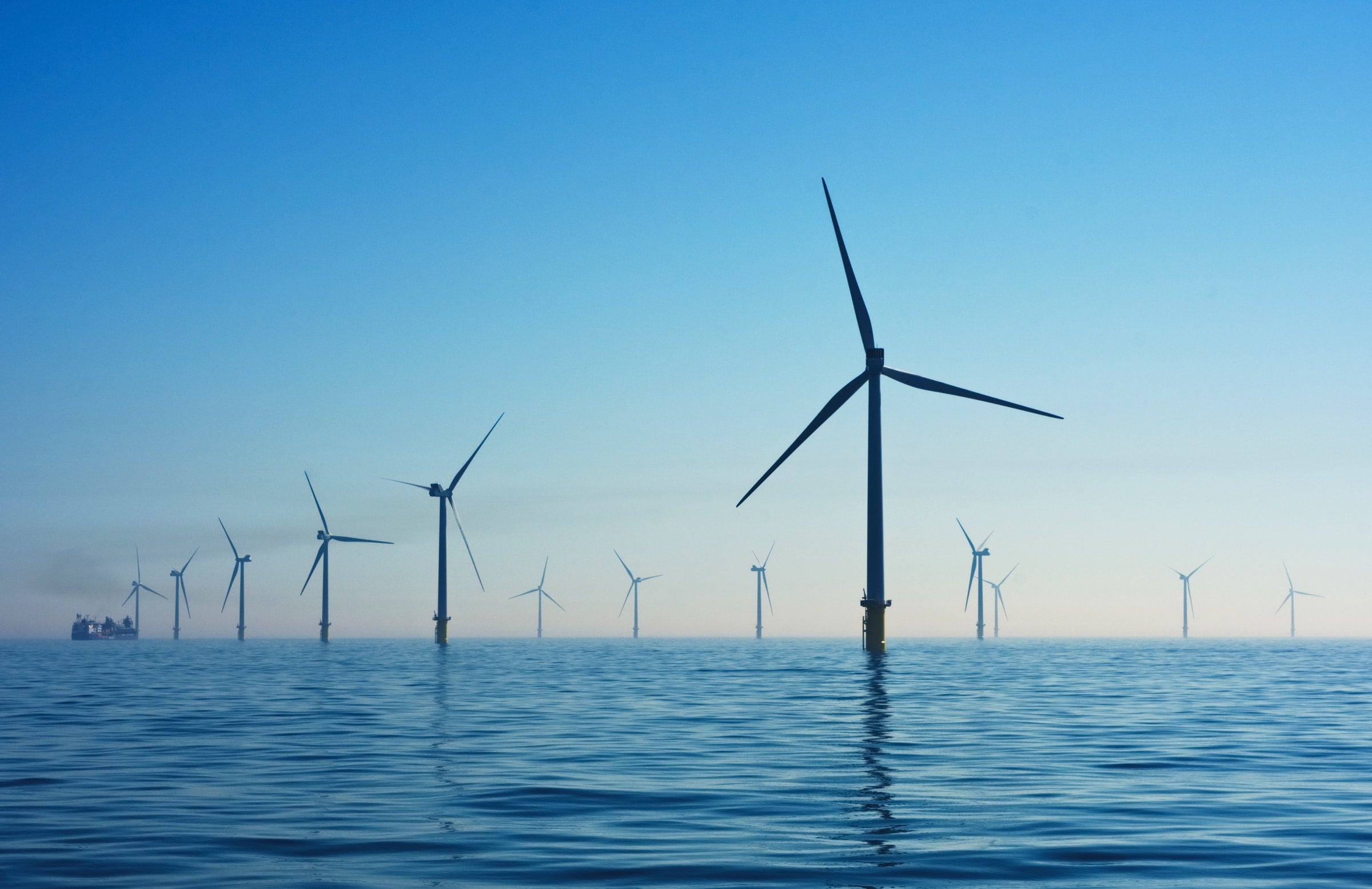 America's fledgling offshore wind power industry risks being left "dead in the water" if US authorities clamp down on the use of foreign materials and equipment, according to Iberdrola.
Iberdrola is a Spanish multinational electric utility company based in Bilbao, Spain, which counts Scottish Power as one of its subsidiaries. The firm was recently ranked as the best European utility for analysts and investors by the Institutional Investor Research Group.
Bill White, head of offshore wind at Avangrid, part of Iberdrola, told The Financial Times that demands for local content could cripple the development of new offshore wind farms that for now rely on equipment made in Europe.
He said: "If you put the hammer down today and basically say: 'You can't build an offshore wind project unless you use a US-manufactured wind turbine', we're dead in the water.
"We need to think carefully about potentially protectionist impulses that might inadvertently stop the progress on building offshore wind."
In a proposed $3.5tn infrastructure package, congressional Democrats are seeking to impose new green tax credits, which they hope will spark a boom in renewable energy, including offshore wind. However, the legislation links some tax credits with job creation and the use of US steel – provisions that operators say could raise costs and slow down construction.
Ignacio Galán, the chairman and chief executive of Iberdrola, had that he believes an electricity grid powered entirely with renewable energy is possible through a combination of solar, wind, hydroelectricity, and batteries as they aim to power the US with green energy.
As the clean energy economy emerges, the Biden administration believes it will create "millions of new jobs" as offshore wind alone spawns "new supply chains that stretch into America's heartland".
One example is Vineyard Wind, an offshore wind development company equally owned by Copenhagen Infrastructure Partners and Avangrid Renewables. It is currently in the permitting and financing process of the first large-scale offshore wind energy project in the United States.
The company is developing two offshore wind projects on the outer continental shelf south of Massachusetts and expects to secure financing imminently following the infrastructure legislation receiving final government approval. This will give Vineyard the ability to begin construction in a matter of weeks. The project's 62 turbines will generate 800MW of power, enough to supply 400,000 homes.
Vineyard's developers are expected to secure financing imminently following the legislation receiving final government approval. This will give them the ability to begin construction in a matter of weeks. The project consists of an array of 62 wind turbines that will generate 800
Biden's goal of 30,000MW of offshore wind capacity by 2030 will not be met with the US's current supply, thus leaving developers reliant on European manufacturers.
In its latest offshore wind market report, the US Department of Energy said: "The initial phase of offshore wind energy installed on the Atlantic Coast is expected to rely heavily on international supply chains for major components, installation vessels, and engineering design work.
"Although this reliance on the global supply chains will help accelerate US  offshore wind near term deployments, it also demonstrates a significant need to expedite the development of a domestic supply chain."
White said that the industry had already surpassed all expectations in reducing its costs and a domestic supply chain would eventually flourish, but the industry needed time to develop.
"We hear the Congress and the states loud and clear. But give us a window so that we can show you that we are driving this localisation to the US."