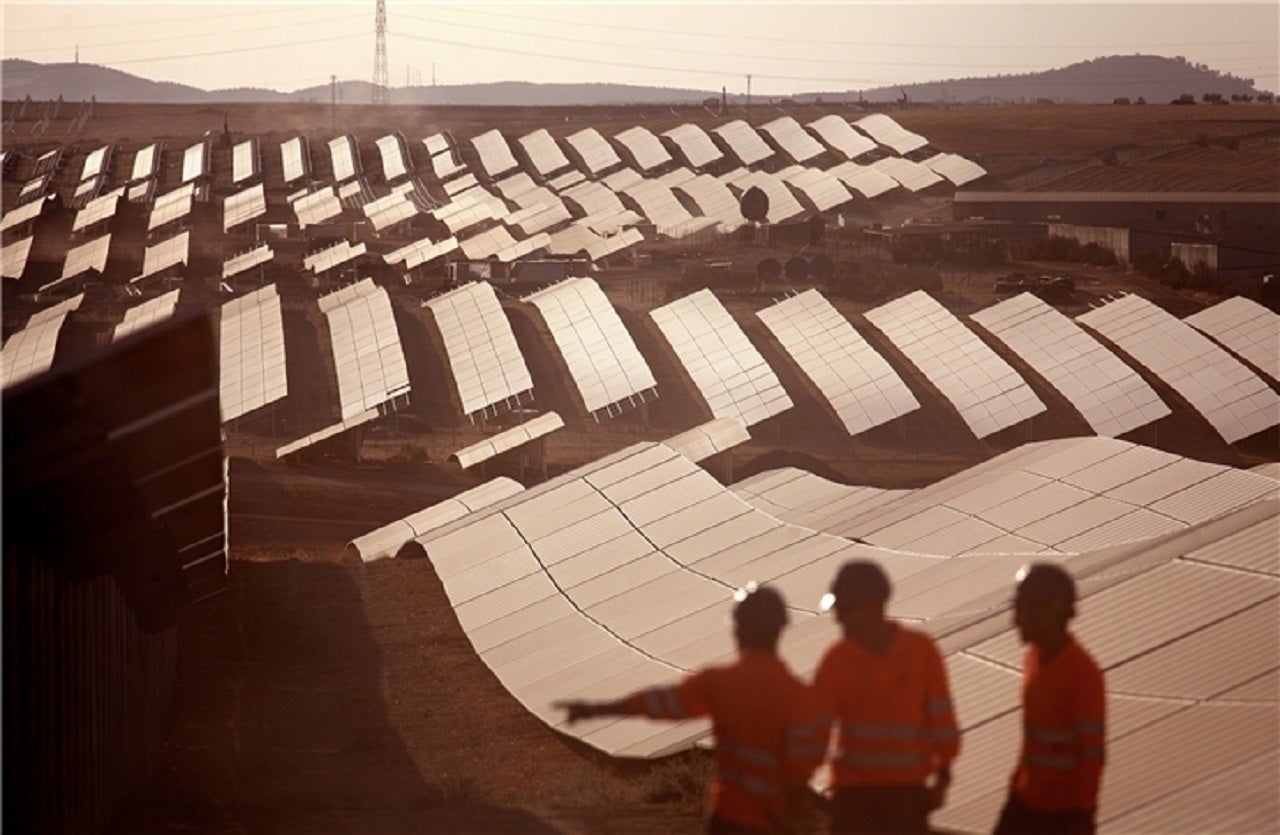 Spanish renewables developer Iberdrola has signed a long-term power purchase agreement with French food company Danone.
Under the terms of the ten-year deal, Iberdrola will take responsibility for the supply of 73GWh of power from the Francisco Pizarro plant. This will power Danone's 29 supply points in Spain starting from April next year.
The agreement will drive the development of Europe's biggest photovoltaic plant, the €300m Francisco Pizarro project.
Iberdrola is building the 590MW plant in the municipalities of Torrecillas de la Tiesa and Aldeacentenera, Cáceres, Extremadura. The project is set to become operational next year and will offset 245,000tpa of CO2 emissions.
The food company will make another annual energy contract with Iberdrola to cover its total consumption of 104GWh per year.
The plant will power Danone's Spanish production centres and water sources, located in Asturias, Barcelona, Gerona, Guadalajara, Granada, Madrid and Valencia and its logistics centres and offices. Danone España's suppliers, Graham Packaging and Salvesen Logistica, have also joined the deal.
Danone Iberia general manager Paolo Tafuri said: "Our aspiration is to progress towards a new way of doing business that takes into account not just results but also the financial and social impact of our activity.
"This initiative will help us turn our ambitious environmental commitments into reality – goals that form part of our global strategy and affect our entire value chain."
Iberdrola said that the agreement strengthens Danone's progress towards its net-zero emissions commitment for 2050.