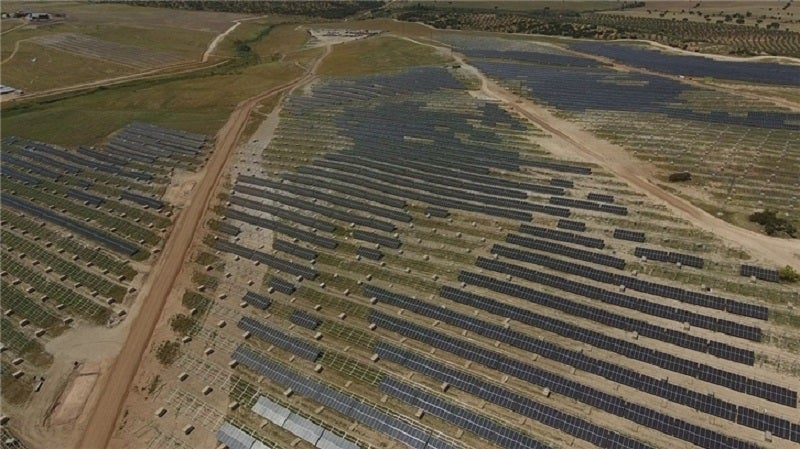 Iberdrola has submitted a plan for the approval of four new photovoltaic projects in Castilla-La Mancha in order to strengthen its investment in clean energy generation in Spain. The four new projects will have an installed capacity of 250MW.
When it receives the approval, the company intends to build two projects, Romeral and Olmedilla with a power generation capacity of 50MW in the towns of Uclés and Valverdejo respectively.
Iberdrola has also proposed to build the 50MW Barcience photovoltaic plant in Bargas, Toledo province. The company intends to develop a solar project with a 100MW capacity in the municipality of Puertollano located in Ciudad Real province.
Puertollano II solar facility will be equipped with bifacial panels designed to increase the solar power generation capacity of the facility.
Additionally, the facility will feature daisy-chained inverters to improve performance, and a battery system with 20MWh power storage capacity.
The company aims to install an additional 3,000MW of renewable energy by 2022, which would be 52% more than the existing wind and solar capacity.
By 2030 it has set a goal to install 10,000MW new capacity, a move that is set to create 20,000 employment opportunities in the region. Additionally, Iberdrola intends to spend €8bn between 2018 and 2022 in Spain for transitioning towards a 100% carbon-free economy by promoting renewable energies.
In August 2019 Iberdrola secured 149MW of solar power projects in Portugal marking its entry into the solar market there.
The company secured the contract under a public auction by the Portuguese Ministry of the Environment and Energy Transition through the General Directorate of Energy and Geology. The auction was organised by Operador do Mercado Ibérico de Energia (OMIP).