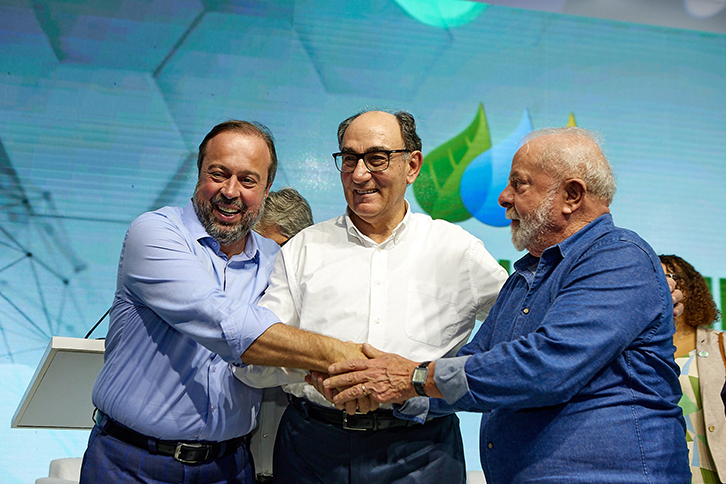 Spanish electricity company Iberdrola has unveiled plans to invest $5.8 (€5.3bn), or BRL30bn , in renewables projects to support Brazil's energy transition over the next three years.
Focus will fall on electricity networks and renewable projects, including offshore wind and green hydrogen. The announcement was made during a visit by Iberdrola chairman Ignacio Galán and Brazilian President Lula da Silva to the solar-wind energy complex in the north-east of Brazil operated by Iberdrola's Brazilian subsidiary Neoenergia.
"Making projects like this a reality requires political leadership capable of establishing long-term planning, a clear energy policy and stable and encouraging regulation," said Galán.
"We started in Brazil 20 years ago and today we are more than one hundred companies operating in all segments of the Brazilian electricity sector and serve almost 40 million people with a total of 16,000 employees. Iberdrola and Neoenergia will continue to be loyal allies of Brazil", he added. 
Significant capacity
The Neoenergia Renewable Energy Complex lays in the state of Paraiba. Currently, it has 5.1GW of installed generation capacity, 90% of which comes from renewable sources, and Iberdrola plans to add a further 200MW through the construction of additional wind farms.
It is also home to the combined Chafariz wind scheme and the Luzia photovoltaic plant, collectively providing a capacity of 600MW, with power connected to Brazil's energy grid via a 345km long transmission line.
Iberdrola is optimistic that the hybrid nature of the complex will allow for more efficient management of the two renewable sources, resulting in cost reductions and better use of the transmission systems.
The announcement comes as interest in Brazil's renewables market increases. Earlier this month, Petrobras and Equinor signed an agreement to study the potential of seven offshore wind sites along the Brazilian coast.
In 2018, Equinor announced that it will invest up to $15bn in Brazilian energy over the next five years, although this will go to fossil fuel projects as well as renewables.