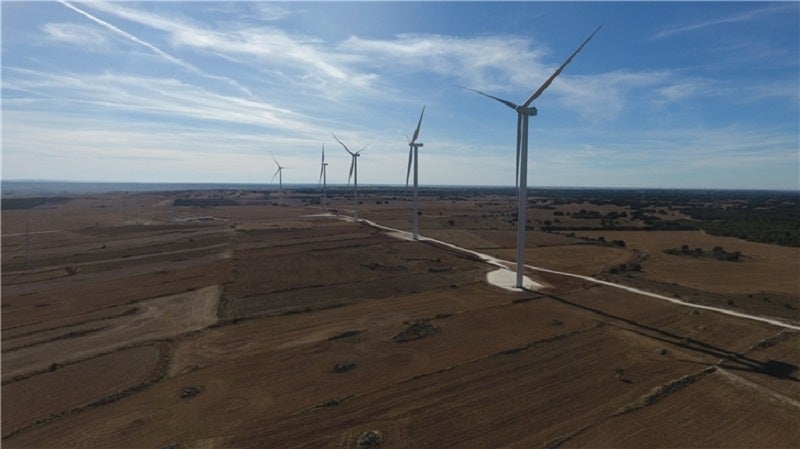 Electric utility company Iberdrola has signed an agreement with Siemens Gamesa to acquire three windfarm developments in Spain with a combined capacity of 117.8MW.
As part of the deal, Iberdrola will purchase BaCa (Ballestas and Casetona) windfarm and the Puylobo project.
Located in the municipalities of Castrojeriz and Vallejera in Burgos, the Ballestas and Casetona windfarm is equipped with Siemens Gamesa's 20 3.4MW SG 3.4-132 wind turbines that have an installed capacity of 69.3MW.
The clean energy generated from this facility will be sufficient to power 25,200 homes in the region while offsetting 40,000t of carbon emissions per year.
Work on the 48.5MW Puylobo windfarm is expected to begin in the coming weeks and will see the installation of 14 SG 3.4-132 wind turbines. Puylobo wind farm will be built in the municipalities of Borja and Mallén in Zaragoza.
The output from this windfarm will provide clean energy to the equivalent of 20,000 homes annually and prevent 32,000t of CO2 emissions every year.
Iberdrola noted that the components of the wind turbines including towers, blades, nacelles, hubs, generators, gearboxes and transformers would be produced in Spain at manufacturing facilities located in Asturias, Cantabria, Soria and Burgos.
The investment in Spain is in line with Iberdrola's investment plan for renewable energy in the country, where it plans to install 3,000MW by 2022.
By 2030, the company plans to install 10,000MW of new capacity in Spain and create employment opportunities for 20,000 people. Globally, it has an installed renewable capacity of more than 31,000 MW.