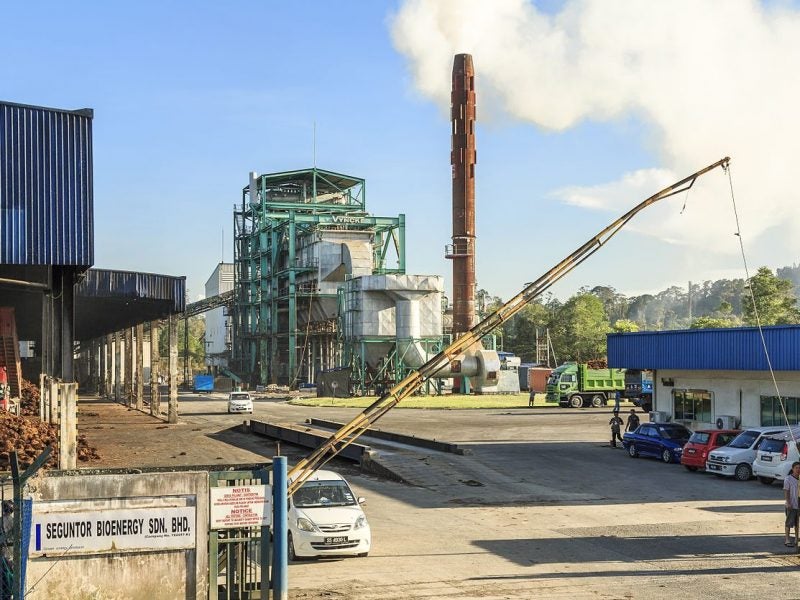 IEA Bioenergy, the biofuel wing of the International Energy Agency (IEA), has promoted the potential for biomass to alleviate energy concerns amid the Covid-19 pandemic, drawing attention to the flexibility and long-term viability of the energy source.
During a webinar hosted yesterday, chair of the IEA Bioenergy Executive Committee Jim Spaeth highlighted the flexible nature of biomass, and that it could see increased usage as traditional energy sources struggle amid the pandemic; he noted that worldwide energy demand is set to fall by 6%, seven times greater than the decline following the 2009 financial crisis.
"On the positive side, this reminds us of the flexibility bioenergy provides," Spaeth said. "An example is that ethanol plants have been diverted to produce disinfectants, however in comparison that's only a small volume."
Spaeth went on to discuss the work of the IEA Technology Collaboration Programme (TEC), an initiative within IEA Bioenergy that works on a series of three-year "tasks" to further biomass research and develop biofuel infrastructure. The TEC has an annual budget of $2m and the support of 26 member countries, including China and the US, the two countries which made the greatest contribution to the world's 130GW of biomass production as of 2018.
The TEC tasks cover a range of projects, from the use of biofuels in transport to the integration of biofuel systems into the world's broader energy mix, and include a broad spectrum of participants to ensure as many people are involved in the decision-making process as possible. These partners include groups as diverse as the International Renewable Energy Agency and the World Bank, and Spaeth said that including this diversity of opinion was a cornerstone of the TEC's work.
"Our focus is on collaboration, and it's not just internal collaboration with our members," he said. "There are a host of international organisations out there, focused on bioenergy, that are doing great work that we intersect with, and often do joint work with.
"We're always looking for opportunities to increase those joint activities."
There is also a technical emphasis to many of these projects, as Spaeth encouraged scientists and researchers to get in touch with the IEA regarding specific tasks, should they be interested in lending their expertise to a particular field of study. IEA Bioenergy technical coordinator Luc Pelkmans went further, saying that the group aims to publish as many of its scientific reports in the public domain as possible, to expand the scope of its studies, and ensure its work benefits as many people as possible.
In addition to the technical announcements, IEA Bioenergy announced a new logo, branding and website, to improve its public image and ability to communicate, elements which Pelkmans considers important alongside the technical focus and collaborative approach.
"There is a comment that bioenergy is suffering from communications failures," said Pelkmans. "We see a lot of media messages coming out – rather strong messages, activist messages – against [bioenergy]. So we try to put out a more nuanced view in the debate, [and] I think that's a very important task for our side."