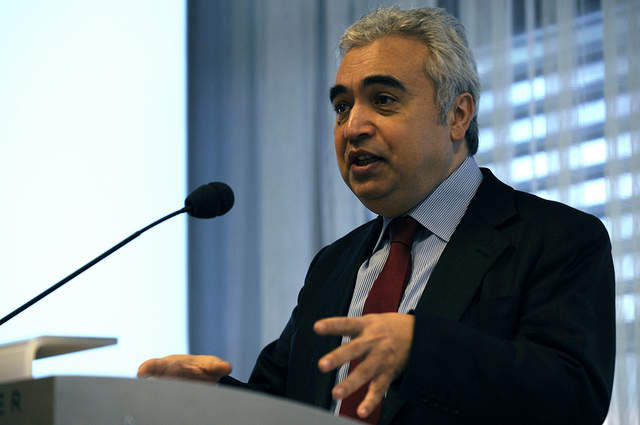 A study from the International Energy Agency (IEA) has found that only four of the 38 energy technologies and sectors examined last year were on track to achieve long-term climate and air pollution targets.
The study included energy technologies such as solar, wind, nuclear, coal and gas, as well as energy-intensive sectors including transport, chemicals and aluminium. All were examined for their progress in assisting international goals to prevent rises in global temperatures, deliver universal energy access and lower pollution levels.
The IEA also detailed where each of the examined parties needed to be, according to its Sustainable Development Scenario (SDS ), which lays out the route the global energy sector would need to take to achieve the Sustainable Development Goals set out in the Paris Agreement.
Only four of the 38 examined were found to have made significant progress last year. These were solar photovoltaic (PV), lighting, data centres and networks, and electric vehicles.
Each of these sectors and technologies experienced rising numbers of use or sales, with solar PV reaching record levels of deployment, electric vehicle sales climbing by 54%, and LEDs becoming the most widely used type of lighting in homes around the world.
However, the remaining 34 were recorded as off-track for meeting their long-term pollution and climate goals. In the report, IEA executive director Fatih Birol said there is a 'critical need' for action by governments, industry leaders and stakeholders to help drive advancements in green energy technologies. He added that we do not face an energy problem, but rather 'an emissions problem', which is what needs to be addressed.
The report stated that emissions in the power sector increased by 2.6% in 2017, far from the 4% reduction required to be on track with the SDS. Buildings were said to make up almost a third of total energy consumption last year, while industrial CO2 emissions account for 24% of global emissions, increasing every year by 1.3%.
In addition, the report found that energy efficiency improvements and technologies such as carbon capture, onshore wind and energy storage to have stalled. Such a slowing was said to have contributed to a 1.4% rise in global energy-related CO2 emissions in 2017.
The IEA stated that more energy-efficient buildings, industry and transport methods, as well as more renewables and flexibility in the power sector are needed to help achieve global pollution targets.
Additionally, the group said decarbonising the power sector is a key means of reducing emissions, alongside a shift in the transport sector from oil to electricity. The industry processes which can be less easily converted to electricity were said to be able to reduce emissions through carbon capture and increases in efficiency.