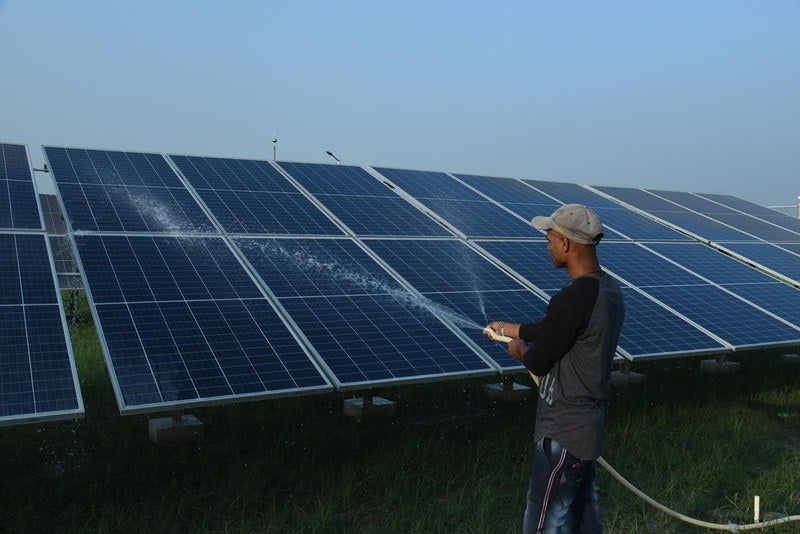 The IKEA Foundation and the Rockefeller Foundation are establishing a $1bn renewable energy platform to address climate change and energy poverty.
The two organisations will launch the platform this year with the aim of reducing one billion tonnes of greenhouse gas emissions and supplying distributed renewable energy to one billion people.
Clean energy will be generated by setting up mini-grid and off-grid solutions near the point of use, rather than centralised sources such as power plants.
IKEA Foundation CEO Per Heggenes said: "Our collective ambition is to create a platform that supports renewable energy programmes that can deliver greenhouse gas reductions fast and efficiently and accelerate the energy transition.
"We need to replace polluting sources of energy with renewable ones, provide access to energy to communities and unlock further funding for sustainable models."
Through this initiative, the two organisations intend to provide clean and reliable power to almost 800 million people across the globe who lack electricity, as well as to 2.8 billion people with unreliable electricity access.
Both organisations believe that creating such a platform to deploy capital more efficiently would support the expansion of local renewable energy projects, while supporting governments to achieve renewable electrification and development targets.
The platform will operate as a public charity and oversee the organisations' combined matching funds.
In order to facilitate the joint investment, the Rockefeller Foundation will incubate the renewable energy platform in RF Catalytic Capital, which was launched by the organisation last year.
Rockefeller Foundation president Dr Rajiv Shah said: "Our partnership will unlock the financing and resources that are essential to provide the clean, reliable electricity that will improve the lives and livelihoods of people everywhere."
Last April, IKEA owner Ingka Group acquired two solar photovoltaic (PV) projects in the US after buying a 49% stake in each.