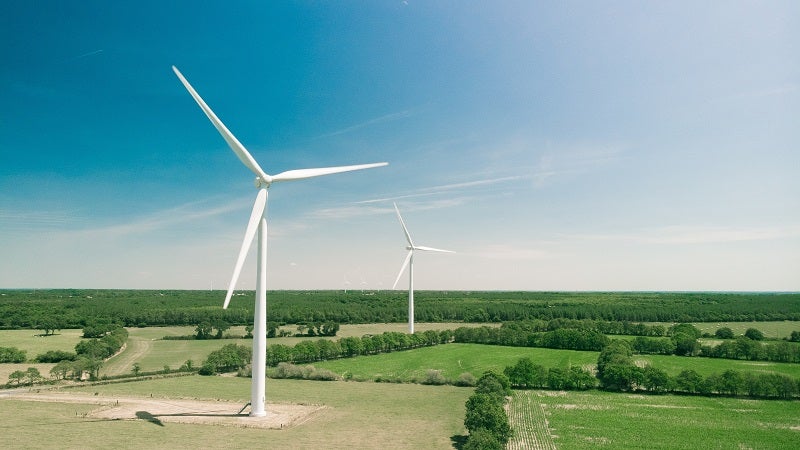 US infrastructure construction company Infrastructure and Energy Alternatives (IEA), through its IEA Constructors division, has been awarded two windfarm construction projects in Texas worth $115m.
The first contract is worth $53m and is for the Raymond windfarm in southern Texas. It will be formed of 91 wind turbines provided by Vestas and have a capacity of 200MW when it is completed. The second contract is worth $62 and is for the West Raymond windfarm, which is formed of 109 Vestas turbines to give it a total capacity of 240MW.
IEA Constructors will work on the foundations and assembly of the wind turbines, with both projects due to start this month and be completed by December 2020.
The company was awarded the project by RWE Renewables, the US subsidiary of German energy company RWE.
RWE Renewables COO for onshore wind and solar Silvia Ortin said: "We're excited to move forward with two more South Texas wind farms this year, consolidating our position as a leader of Texas coastal wind."
"These windfarms represent an investment of more than $500m in the local area, furthering RWE's strategy for renewables growth in the US market."
IEA CEO JP Roehm added: "Texas clearly is a very important state for wind energy development. We are committed to working closely with developers such as RWE to continue the momentum there and meet the robust demand for wind energy in Texas and throughout North America."
The company's stock price is currently $3.73 on the Nasdaq, giving the company a market capitalisation value of $83m. This is down from the start of 2019 when IEA's share price stood at $8.60.
Infrastructure and Energy Alternatives share price 2019