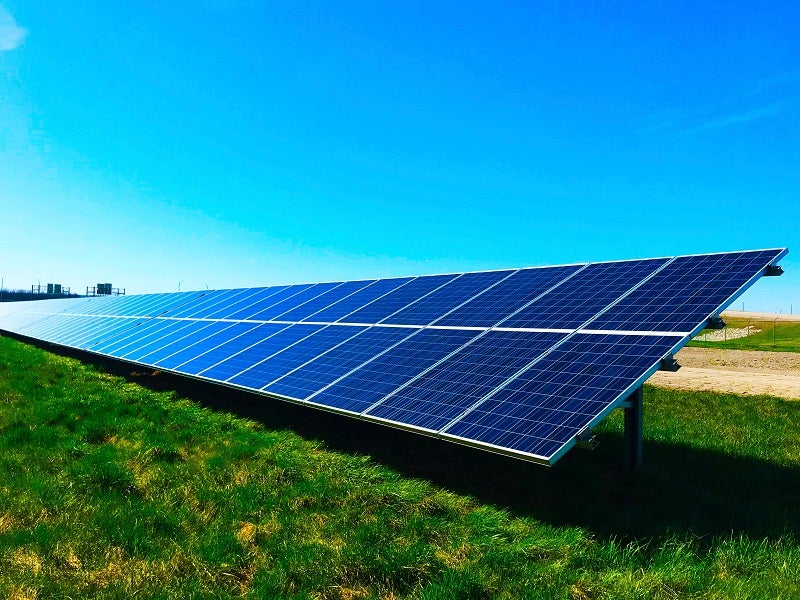 Independent renewable power producer Innergex has secured financing for the 200MW Hillcrest solar photovoltaic (PV) project.
Located in Brown County, Ohio, Hillcrest solar PV project is expected to produce a gross estimated long-term average of 413.3GWh in the first five years of operation.
CIT Bank's Power and Energy group has led the $191.8m financing that included participation of MUFG and Mizuho. Wells Fargo served as the tax equity investor.
Hillcrest will be built with an estimated cost of $279.5m. Innergex will fund the remaining $87.7m equity commitment.
Innergex president and CEO Michel Letellier said: "Securing Hillcrest's financing is an important step forward, and we are very pleased with the terms of the agreement we have reached.
"This agreement confirms Innergex's strong ability to raise significant funds even during the harshest economic environment seen in decades. We appreciate the support and trust demonstrated by our lenders and our tax equity partner throughout this process.
"The construction of Hillcrest began earlier this year and is progressing well. We have contingency plans and measures in place to address any problems that may arise due to the current pandemic, and unless a decree is issued to halt construction, Hillcrest should come online by the end of the year."
Additionally, the project is expected to receive a federal Investment Tax Credit (ITC) sized to approximately 30% of the project's eligible value.
Last May, Innergex secured $565.9m in construction financing and tax equity commitment for the Foard City wind project in Foard County, Texas, US.