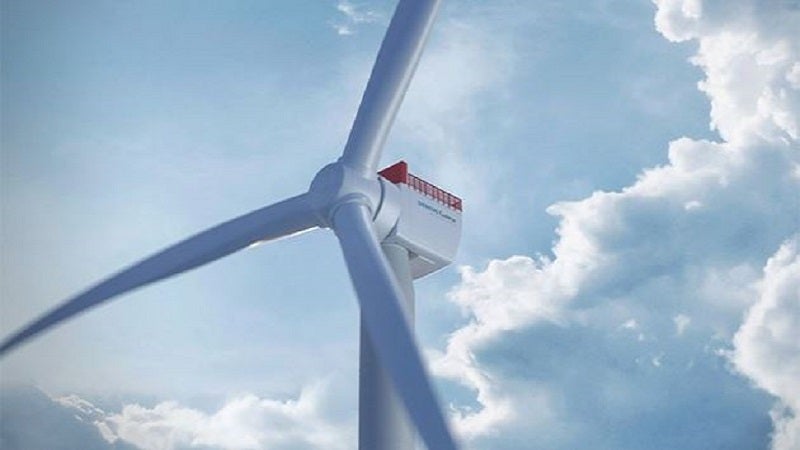 German energy company innogy has signed a preferred supplier agreement with Siemens Gamesa Renewable Energy (SGRE) for 14MW offshore wind turbines that will be installed at its 1.4GW Sofia Offshore Wind Farm.
Under the agreement, SGRE will be responsible for manufacturing, installation and commissioning of the 262m turbines.
innogy Renewables Operations Offshore senior vice-president Sven Utermöhlen said: "The selection of these state-of-the-art offshore wind turbines for Sofia, our largest offshore wind development project, reflects our ambition to strive for continuous innovation.
"Siemens Gamesa's towering 14MW machine is a perfect match for our flagship Sofia project, together cementing offshore wind's central role in the world's clean energy future.
"This turbine embodies the impressive technology we need to build our ground-breaking project that is further from shore and more technically challenging than any of its predecessors."
Located 195km from the UK coast, Sofia will be the first European wind farm to feature 100 14MW offshore wind turbines.
The execution of the agreement is subject to the contract and final investment decision (FID), which is expected to take place in the first quarter of 2021. On passing this, offshore construction works could begin from 2023.
When completed, the offshore wind facility is expected to generate enough clean energy to power almost 1.2 million average UK homes.
Siemens Gamesa CEO Andreas Nauen said: "As an economic recovery around the globe safely and slowly begins, we're confident that offshore wind power will strongly contribute to providing jobs and energy stability at attractive prices."
Last September, innogy confirmed its 1.4GW Sofia offshore windfarm has been successful in the UK's third contracts for difference (CfD) auction.