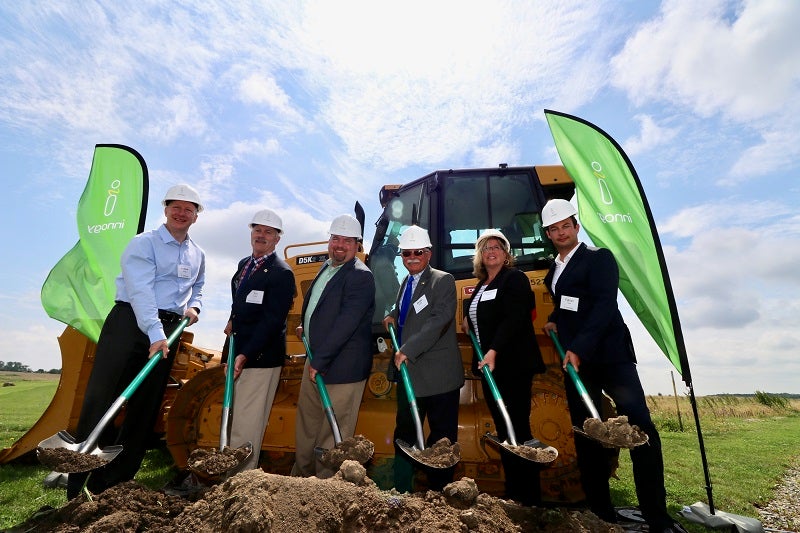 German energy company innogy has initiated pre-construction works on Scioto Ridge, a 250MW onshore windfarm project in Ohio, US.
Located in Hardin and Logan Counties, the windfarm will feature 75 Siemens Gamesa turbines, which are expected to enter operations in the fourth quarter of 2020.
innogy Renewables chief operating officer Hans Bünting said: "Today is an important milestone for innogy. Only one year since acquiring a 2GW pipeline of onshore wind projects, we are now implementing our first wind farm in the US.
"With Scioto Ridge, innogy's successful US market entry becomes visible. Ohio's place in the heartland of the US offers ideal conditions for renewable energy and is considered as an attractive market for clean energy investment."
"Our growing team of more than 50 US-based innogy employees is driving our business growth across technologies, including onshore wind, offshore wind and solar. All of us at innogy are excited to deliver Scioto Ridge and continue with more long-term renewable energy investments in Ohio and other key US markets."
The project will be built with a total investment of more than $300m.
Innogy Renewables US Scioto Ridge project manager at Jason Dagger explained that the wind farm will produce enough energy to power more than 60,000 Ohio homes annually. The project is expected to generate more than $75m in new revenues to the local governments, school districts, and landowners in the next 25 years.
Full construction is planned to start in the third quarter of 2019. More than 150 short-term construction jobs and up to 10 full-time, long term operations jobs will be created.